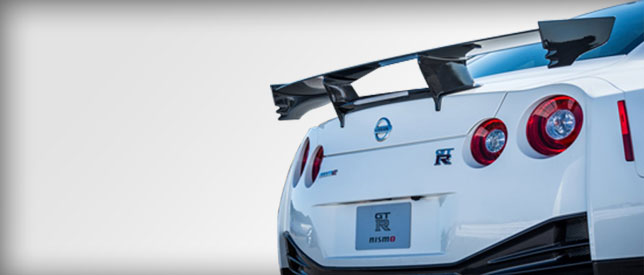 6

Dec

13
2015 Nissan GT-R has been given the NISMO treatment
How many times have we heard that driving a Nissan GT-R is a video game like experience? This portrayal is accurate as it is super fast, 0-60 mph in just 2.7 seconds with a 545bhp engine. These figures are from the normal GT-R and now imagine what havoc a GT-R tweaked by the Nismo arm of Nissan will create. YES you have read it right; Nissan has taken things to the next level by unveiling its record breaking 2015 GT-R NISMO with 600bhp. Nissan claims that it will have a below 2 seconds time of 0-60mph.
The GT-R is able to go through any terrain without any difficulties. The GT-R NISMO doesn't run on your normal racing tyres in fact new and exclusive tyres have been designed for it. This gives the NISMO a top speed of 196mph, now that's fast! very fast. Whether you go for the top GT-R NISMO, or for one of the standard GT-R models, what results is a car that's concurrently a little more able and a little less scary from the driver's seat, while offering as much flamboyance as ever on the outside.
The GT-R remains a car that's available and easy to drive, yet you shouldn't be going beyond its limits on public roads. On roads, though, based on the driving experience we are confident that it will give more performance without leaving you feeling worn out. Perhaps you won't choose a 2014 GT-R for a long road trip, we'd be a lot keener on covering hundreds of miles in a 2015 model. Appreciatively, the GT-R is more of a speed freak than ever and the tuning from NISMO racing division has made it a super fast racing freak.