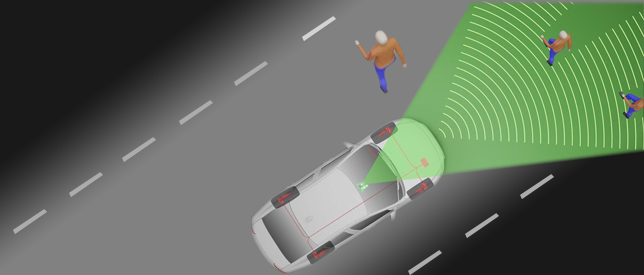 4

Apr

14
Insurance industry body calls for cash incentive for new buyers to opt for autobrake tech in their Vehicles
A new report by Thatcham, the insurance industry's automotive research centre says that a Government cash incentive for motorists who buy cars with autonomous emergency braking (AEB) technology could save 60 lives and cut serious injuries by up to 760 in just three years. It claims that this figure would increase to 1,220 lives saved and 136,000 casualties avoided over 10 years.
The research body is calling for the Government to introduce a £500 grant for anyone buying a car with the kit. At present, 23 per cent of new cars either have it fitted as an option or standard. But less than 10 per cent of buyers opt for it.  "A responsible driver who pays extra to reduce the potential impact of their car should benefit from a helping hand from the Government," explained Thatcham chief executive Peter Shaw. "The time is right to demonstrate to consumers that vehicles with AEB should be their natural choice, and we calculate that with a £500 cash incentive – about half the additional cost of the AEB system – the Government would be meeting the motorist halfway."
Talking at the UK Road Safety Summit, roads minister Robert Goodwill and shadow roads minister Richard Burden both marked out autonomous emergency braking (AEB) as a key factor in future road safety. The summit also touched on autonomous driving, and although the views were largely positive, all speakers questioned legislation and laws. Chief Constable Suzette Davenport, Association of Chief Police Officers national roads policing lead, questioned how the rules would work regarding drink-driving and licenses in these vehicles. But she said: "Remote stopping will be a real benefit. We have to balance the risk of pursuing people if they're doing something wrong." However, she also said legislation needs to be brought up to date for current technology, such as Internet in cars and the imminent arrival of Google Glass.