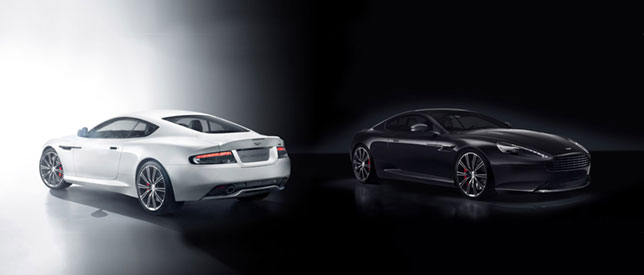 23

Apr

14
What really shocked everyone there is that GT with V12 engine is priced at £119,095
At the 2014 New York Auto Show Aston Martin unveiled 2015 DB9 Carbon Edition world's ultimate sports GT. The DB9 uses cutting-edge AM11 V12 engine that delivers a top speed of 183 mph and takes only 4.6 seconds for a sprint of 0 to 60. As compared to the convertible, this coupe is a bit expensive; in any case, a 6.0 litre V12 engine churning out 457 lb-ft of torque with 510 horsepower will be standard. It has a newly designed 'Touchtronic ll' six-speed transmission with electronic shift-by-wire control system.
It does not matter which version you go for, the luxury features as in carbon fibre doorsill plates, Alcantara trim and the seats borrowed from V12 Vantage S will be offered, even to the 'cheaper' one, if you may want to call it. The car displayed in New York Auto Show was the black edition.
The DB9 Carbon Edition will cost you £119,095 and it will be available in Carbon White and Carbon Black flavours and both will have carbon fibre tail lamp trim and side strakes. Carbon fibre front splitter, mirror caps and rear diffuser are optional that is if you strive for more. The interior is covered with black leather; the shade of contrasting stitching is the same as the brake callipers that are available in black, red, grey and yellow. The deliveries for both of these, Coupe and Volante convertible, models are scheduled to start in the third quarter of this year.