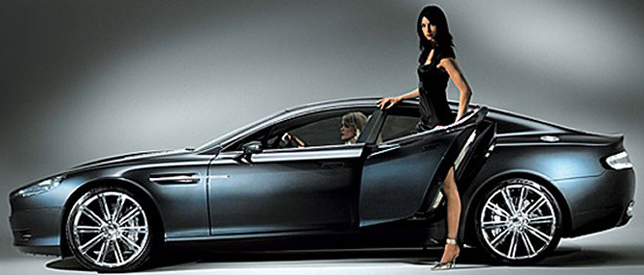 27

Oct

15
Aston Martin made a debut of its RapidE concept during the Chinese President visit to the UK
Aston Martin is quite reluctant to announce complete details of its intention to develop an electric supercar, however earlier in this year at Geneva Motor Show Aston Martin have revealed its surprising DBX electric crossover GT, but it was just a concept and will take several years to come up for the ride.
New Production Facility For U.S.
Aston Martin is also looking forward to build a new production factory in the US, it is not known yet, but factory could exclusively be devoted for electric Vehicles (EVs), Aston Martin plans to make something entirely different from its EVs category, but the company revealed its first all-electric Rapid E concept on 21st October 2015 in London.
Lancaster House Hosts the Concept
The Aston Martin a British car maker showcased its first battery powered four door car at Lancaster house when the British government and the state media were welcoming the Chinese President Xi Jinping on his visit to the UK. The car appeared in a black box instead of its 6-litre V12 engine at Lancaster House in London.
A Seized Opportunity
The company also disclosed some of its technical details, Aston Martin seized the opportunity and unveiled its big battery electric car at this special occasion. According to the details, the company is working with the Chinese investment group, "ChinaEquaity" for the production project of its big and stunning electric car within two years' time. Aston Martin has used Sir Frank Williams' Formula 1 outfit for the RapidE, the William Advanced Engineering facility has rich and sophisticated systems and technology at work.
The Aston Martin's top official told the media at the RapidE's debut, "We see luxury electric vehicles as an essential part of our future product portfolio". The first EVs of Aston Martin will have a power range of 800 to 1000bhp. Keep visiting this page to determine recent details of Aston Martin's electric car.