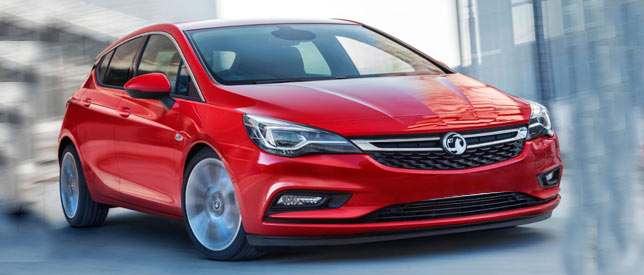 4

Sep

15
This September will be so awesome as cars like Audi's Concept SUV, Kia Sportage and Vauxhall Astra are going to debut at Frankfurt Motor Show
Vauxhall has recently made an announcement about its all-new Astra model that it will be smaller on the outside, but definitely in an attractive manner, and gigantic on the inside. Very intriguing, isn't it? Well, what about it being 200kg lighter than any of the outgoing models of Astra. The all-new Astra will be powered by a Vauxhall diesel engine or a petrol unit, the details have not been made public yet.
So what will be offered in this all-new Astra?
The complete details on the features and gadgets this all- new Vauxhall Astra will be coming with are not given yet but what we have learned so far is that a newly connected car technology, named as OnStar – capable of 4G connectivity – will be fitted in. This new technology will enable the driver to connect to the internet, make e-call, track emergency response and get notifications. And for the music lovers, it offers Apple CarPlay and Android Auto infotainment systems. Now that's wicked.
Vauxhall's Ellesmere Port factory in Cheshire, UK, will be the place where this new Astra will be built, just like the current model.
Sportage – a compact SUV from Kia
The second beauty that's going to make its debut will be none other than the fourth generation compact SUV from Kia, yes! The Kia Sportage. Company's claim about this vehicle is also quite impressive, it say's "the Sportage will have a bold, progressive design, which is going to show agility and power from every angle" and the interior will be an awesome blend of simple yet modern style with rich material quality.
An all-electric SUV from Audi
Audi has designed e-tron Quattro concept as an electric SUV which will be between the Q5 and Q7 in length and will be going into production in 2018. To attain low centre of gravity, the large lithium-ion battery is positioned between the axles.
On the 15th of September 2015, all these vehicles will be unveiled.