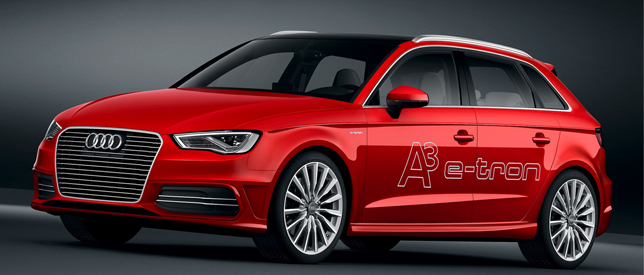 19

Jan

16
If you are used to drive a diesel vehicle, then electric cars will definitely take your heart away once you get to drive them
What is it?
Most of us are driving car that use either a petrol or a diesel engine. They are doing pretty well for most of us but some of us don't like the way they sound, grunt and pollute the environment with harmful emissions. This is the only reason why non-electric cars are losing their market and electric cars are becoming very popular by each passing day.
Are they really that good?
As compared to A3 Sportback which is powered by Audi's 2.0-litre turbo diesel engine, the Audi A3 Sportback e-tron is the new sensation.
Once you get into plug-in hybrids you'll instantly feel them one step shy of being fully electric, in range and performance. But the e-tron is a whole new thing, it's a gem. It is really much smoother and exceptionally quieter than any other vehicle you could find, and when it comes to performance, it's just remarkable. It will be adequately put in as "sportier".
What's wrong with diesel A3?
There is nothing wrong with the Audi A3 Sportback TDI 2.0. It's a very decent car for teenagers or people who do a lot of travelling.
It has really nice quality inside out. The upholstery, gadgets, and fuel economy, everything is brilliant. Even it is sized in such a way that it fits for all, it is neither too small nor too big.
It's just the noise and smell that they make but the electric cars are much quicker, quieter and powerful enough to serve all purposes of day to day life.
If you have an electric car with good drive range, a 100 miles' drive would take require the car to be plugged in when you return back but when a car is powered by diesel engine would require car to make some stops over the fuel station.