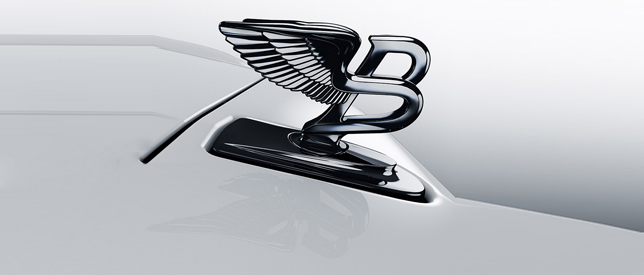 11

Jul

14
Bentley Considering Going Back To Its Bespoke Coach-Building Roots
Bentley's sales and marketing chief Kevin Rose says he "loves the idea" of the British manufacturer going back to its pedigree of offering a bespoke coach-building service for customers who want a car built to their own design.
Such a move would be repeat of the company's shaping days in the 1920s, when founder WO Bentley created his three-litre rolling chassis which was then given to customers' coachbuilders to have their own bodywork fitted.
Rose believes there is potential for Bentley to create a modern-day parallel using the technical underpinnings of existing cars in the model range and adding customers' specific bodywork designs on top.
"History repeats itself," he said. "If you go back to Bentley's early days, we built chassis which customers then took and said "I want this bodywork on top". It was haute couture for cars and I love that idea."
He added that this strategy could build on the concept of personalisation, which is becoming increasingly popular within car firms: "Lots of companies do ultra-limited editions, but this could take it further."
The idea could build on the work of Bentley's Mulliner personal commissioning department, itself inspired by the Mulliner Park Ward coach-building division which worked closely with the Crewe-based manufacturer in the 1920s. Earlier this year, the Mulliner division was responsible for hand-crafting the Mulsanne 95, a special edition of Bentley's flagship model created to celebrate the marque's 95th anniversary.
Rose didn't believe the bespoke vehicle idea would create impossible technical challenges, pointing out that there are already independent companies that create exclusive variants of manufacturers' models.
The type of well-off customer who might be interested in such a concept also means that "cost wouldn't be an issue". Rose stressed that a bespoke division wasn't more than an idea at present, but added: "We're interested in the concept and what it might mean."
Several luxury car manufacturers have created operations that offer bespoke vehicle creation, including Ferrari's Style Centre, Q by Aston Martin and McLaren's MSO division.