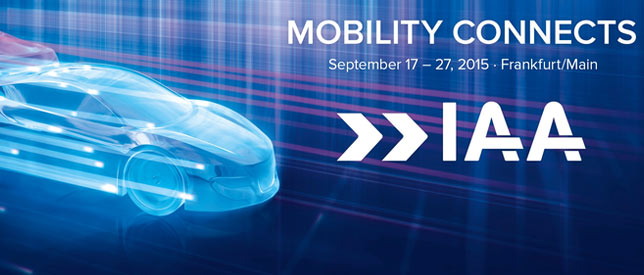 8

Sep

15
Explore Frankfurt Motor Show 2015, to know about new engine technologies and cool tech features introduced by leading car manufacturers
Everyone is curious to "know first" about the upcoming models of cars, the Frankfurt Motor show has come close and wait is almost over now, but almost is not enough. There are the highlights of the car models of leading automobiles, according to auto industry experts.
BMW
BMW is known as the innovator of new engine technologies. So what is new coming from BMW?
It is being found that BMW is coming up with its new X1, classified as 2nd generation of small SUVs. It is coming up with new engine technology, more interior space, and innovative safety features. The second generation small SUV is bigger in size than its predecessor.
So what is next, the industry observers say that BMW 7-Series is coming with some cool features like new touchscreen infotainment system and gesture control technology. The "parking assistant" feature is another revolutionary move being introduced in BMW 7-Series for the first time in the world.
Audi
Audi will have a remarkable entry into The Frankfurt Motor show by introducing its fifth-generation A4.
The VW Group's MQB platform is being used in A4 that enables A4 to come with better and more efficient Audi engine technology, more interior space and incorporation of new tech features. Audi will also bring the concept of a new electric SUV with the new Q6 e-torn. This is all based on opinions of industry observers and independent analysts. The final version of real cool features and engine technologies will disclose in Frankfurt on 17th of September
Bentley
Bentley will come up with the first batch of its SUV, it would be  a new addition by Bentley into its luxury brand list and would be marketed into 4×4 sector. Apart from that, The Bentayga will come up with petrol-electric powertrain, the first model to feature this system. It may come up with 4.0-litre twin turbo V8 engine and 6.0-litre with the W12 engine.
Keep visiting this page to "know first"