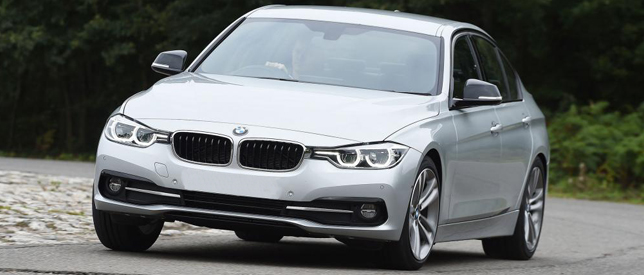 17

Sep

18
Creating a sound environment inside out with excellence of the brand
You might hear now and then that BMW 3-Series has lost its position in the market for the category and neighbors are closing fast and so on. In reality, this is true and applicable, but when you practically test the vehicles there comes a point where you find this series still among the toppers. BMW puts a lot of hard work into its products and especially works on the engine refinement which is still in the lead among the rivals. You may find much standard equipment installed in other cars but the feel that you get from this particular one is hard to compare.
BMW 318i is not among the high trims but it surely shows many high-class standards and proves itself to be compatible with its brand. If the facelift that brought new powertrain under the bonnet is ignored by just reviewing the outer look then what else can be said. And of the problem lies with speed than moving up can solve the problem effectively. But despite of this standard, there are many other things that will be discussed below to prove that this vehicle is not to be taken lightly as being a starting one.
Engine Specification
The 1.5-litre engine produces 136 bhp and 220 Nm of torque. It is not a sporty engine but it does muster up a good level of acceleration. What comes into the limelight while buying this one is the keenness of engine which really matters and the refinement? It loves to be revved hard and the engine remains quite most of the times. If seen in the context of BMW cars then the figures depict a slow vehicle, but the speed is adequate for the routine drive and motorway cruising.
The three-cylinder engine is really capable more than its four-cylinder predecessor. BMW 318i engines give you a lovely experience but condition are that you have to try one to get the real taste. The fuel economy is also good and there is a six-speed manual or eight-speed auto transmission to be placed on demand.
Handling is its trademark
The momentum with which a car cover distance is more important than how much speed is there. The ride adds a prominent level of comfort and rides refinement. The modes slightly give you a different feel while driving but all the time it is balanced. The engine is not underpowered at all and the 318 reconditioned engines prove the same qualities also.
The driving assistance becomes helpful in many conditions and situations while there is certainly negativity in it also. There are many tools which are standard in rivals while you have to purchase them for this BMW. In the same price tag you get many things, BMW has to work in this regard.
Is it a private or a commercial use vehicle?
Well, to be honest, it is a commercial use model. The reason is very simple; you do not need much speed when used as a taxi or office use. A steady ride is what becomes necessary in these conditions. To get more there is the 320d trim which provides more power and quickness the passionate driver need and if you still want more then spend more and get more.
But for many, this starting one is enough as still, you are getting that lovely BMW essence in your car which many desire. Fuel economy is also another area which makes this one fit for business use. But this does not mean that it cannot be for sure used as a private vehicle. The interior is of good quality, the exterior gives an executive touch and the cabin is quite. All necessities ticked for owning a stable ride.