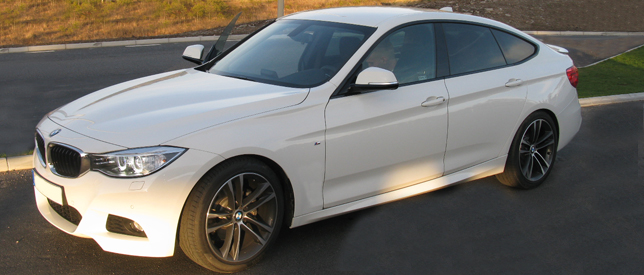 27

Sep

21
It is a five-door car and you find front and back doors big enough
BMW offers very good saloons to buyers and 3 series of carmakers is a huge success. There are many models in the series i.e. petrol and diesel and BMW 325d one of these. It has a superb engine to pull this car very efficiently. Turbo diesel unit accelerates smoothly and delivers power to rear wheels.
The best thing for owners of the car is its frugal engine, which ensures a low fuel bill. Most people think that after owning a car its fuel consumption must not bother them. This is why diesel engine cars are still very popular among buyers. Used BMW 325d engines for sale are in different conditions and you have to select the right one for your vehicle.
These units surely have frugal nature and power to pull nicely. It is a five-door car and you find front and back doors big enough to get in and out easily. The body design of the BMW 325d is elegant and does not make limit room for rear row passengers. Without a nice ride experience, no car can be reckoned as luxurious and BMW produces plush cars for the segment.
The maximum capacity of the luggage area is 495l and it is good enough to hold several bags. You can carry the load on the roof by fixing the roof rack and also can tow weight of reasonable amount. The spare tyre is not offered as BMW offers run-flat tyres so that you can keep running the car and reach a nearby tyre shop for help.
Above 60 mpg on the highway is good
This car has big 18 inches alloy wheels so an aggressive look is ensured to BMW 325d. The car reaches from standstill position to 62 mph speed in 6.9 seconds and its top speed is 148 mph. These figures reveal the strong performance abilities of the BMW 325d.
Engine power of 218 bhp is enough for a car of this size and manual transmissions gear shifting remains in your complete control. 3.0-litre reconditioned BMW 325d engines returns equally good fuel economy and the power of these units also remains identical. In fact, after reconditioning these units become free of weak areas.
Above 60 mpg on the highway is good with a fuel tank capacity of 57l. On busy urban roads, it manages 44 mpg so the vehicle remains a very good choice for a mixed cycle as well. Regular highway cruising demand a bigger engine but this one is also a reasonable choice. Quick acceleration helps to overtake and low fuel consumption keeps running costs low.
This car is an excellent combination of different features to meet the different requirements of different buyers. Usually, good fuel economy and engine muscle are hard to combine in a power unit but this car has the quality. M Sport version enhance the exterior of the car thus become more impressive than the base level model.
It is 320d and 330d as well but BMW finds it feasible to introduce 325d. This car gives you a taste of both and the emission figure also remains acceptable. The engine has been taken from 330d but detuned so that it can do the job even better.
BMW has much focused on performance
Due to the big engine of six cylinders, the car remains extremely refined while accelerating. Steering is precise and responsive but proves heavy at low speed. At high speed, it does not feel awkward and the performance of the car also let you ignore such minor issues.
You can add cruise control and parking sensors to enhance the opulent feel of the car otherwise standard kit adequate. BMW has much focused on the performance of the car than any other aspect. The Interior has quality stuff so the feel and impression are very good.
Enough interior space and specs to make your time inside the cabin a good experience. Audi offers better cabin settings and quality stuff than BMW but the performance of the vehicle is not surpassed by A4. Cruise control is a handy addition and especially when you regularly cover long distances.
You can improve the interior and driving aides by including optional features are go for higher trims. This car is purely a drivers' car and when you hold steering you will find it the same. BMW build strong and reliable cars so that you keep using them for years.
In case of crash keep occupants safe
When you add additional features, you see their utility first and their utility should be greater than their cost. A standard kit is always enough but aspirant buyers want to make a car more comfortable and easier to drive. Driving aids are now getting popular and many people find them indispensable.
Safety features are also very important and driving aides also help to protect cabin occupants and people on road. Airbags have been important even today. In case of crash keep occupants safe from injuries, these airbags play an important role. Now a day you get active safety features. These are to mitigate the possibility of collision. In this way chances of the accident become low. Similarly, enhanced comfort is also possible with optional features. Buyers can add leather upholstery and an optional suspension system could make the ride experience even better. BMW 3 Series also offers an array of optional features to get the required level of comfort and safety.