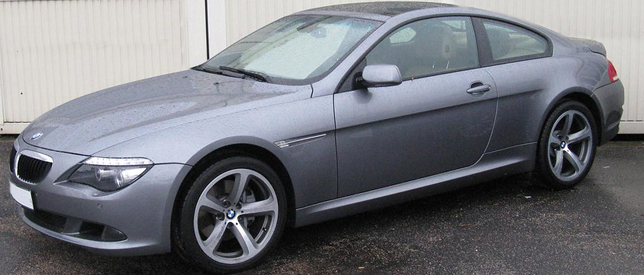 3

Aug

21
With diesel as a power supplier and a comfortable spacious cabin
This BMW is offered as a coupe and convertible. In both cases, the vehicle is with a diesel engine. This is a different yet successful product. In any of its forms, the engine works at its full. Cars of this category are difficult to have speed and balance at the same time. BMW has formulated such a car and that is with a diesel engine.
Before it, none had diesel for this category. Used BMW 635d engines for sale make it possible for a reliable replacement for a troubling engine. The outer look is wide and you can know it when a BMW 635d is on road. There were some controversies regarding the shape of the car is the start but it all settled at the end.
The exterior depicts authority and the engine proves it on road. The cabin is luxurious and there is everything to comfort the driver as well as the front passenger. The rear seats may be trouble for some but not everyone. The quality is as top-notch as the brand has in other products. The mechanics and build are such that contribute a lot in handling the car and especially at higher speeds. All in all the ride is enjoyable and the travelling is fun throughout.
The 3.0-litre six-cylinder engine is all geared to impress
The diesel variant that is fitted in BMW 635d is 3.0-litre capacity with six cylinder and it is twin turbocharged. The power it generates is 286 bhp which is available at 4400 rpm. The torque produced is 427 lb-ft and it is triggered at 1750 rpm. Just by seeing these figures, one can easily judge how much speed is gained in a short period of time.
The distance of 0-62 mph is covered in just 6.3 seconds. Which shows the refinement of this diesel engine. There is a 6-speed manual transmission offered and a 6-speed automatic transmission also. A bit with a fast speed car automatic transmission always works the best and so is going to be in this one. Reconditioned BMW 635d engines give relief in case of damage as you can always have it replaced by a reliable dealer of your choice.
This diesel engine can make the driver easily take it as a petrol engine. And the reason is its refinement with which it gains speed. A very minor clattering can be heard but that will be gone in no time. The way BMW has injected new technology in its diesel range has changed the behaviour of this fuel type. Even if one tries hard, it is difficult to tell the difference.
Good road grip keeps the movement in control
Driving a fast car is the passion of enthusiastic drivers. But safety also matters. So, for that, a good road grip is an important factor. As long as the tires have a firm landing and there is no slip or skid the driving fun increases. You can also drive a BMW 635d without any worry. The engine acquires speed smoothly and the responses are amazingly swift.
You turn the car even on a sudden curve and the action is done with decency intact. What is more incredible is that on an open car the diesel engine still does not make any noise. As a single noise would be prominent on the go. The steering gives precise feedback. The ride can be a bit firm but it has to be like this especially in the sports variant. Above all what matters is the fuel economy that comes with a diesel engine.
Cabin features
With high quality materials and luxury features added the cabin sure is a delight. Once you are in it slowly unfolds the magic. The seating is comfortable especially for the front passenger and the driver. There is ample legroom and no problem for the knee room as well. But if you are a tall person then sitting at the back will be a problem.
For the coupe version, the practicality is also in question. For a family to ride at the rear seats is a difficult task as no matter how accessible the seats are still there is difficulty in doing the task. So, for kids, this is fun but for adults, this is extra work. Other than that, the seats are a luxury. These are made to facilitate even in long journeys.
Safety features
BMW 6 Series a high-speed machine, it is always wise to think of safety before purchasing a car. BMW 635d is going to give proper safety to assure the buyer that with speed the life is not at stake. There is a long list of safety features and those are all good at what they do. These are intelligent features that automatically detect and respond. Along with others, there is a lane departure warning, automatic braking system, lane departure warning and also warns the driver if inactive for a longer period. This is done by causing vibration in the steering. So, with or without family the car never leaves you alone in a difficult situation.