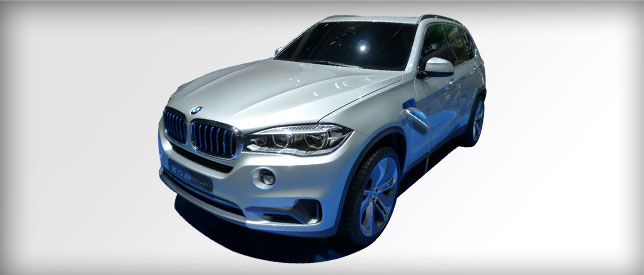 26

Dec

13
BMW has revealed plans to make plug-in hybrid electric versions of every car that comes of their production lines.
This is following the huge success of BMW i3 and BMW i8. The first in line for this BMW hybrid revolution is the newly recreated BMW X5 SUV. BMW's head of production line for large vehicles, Peter Wolf, said that BMW's intention is to electrify their entire product line. BMW has seen a huge demand for their BMW i3 electric city car, and the BMW i8 plug-in hybrid sports car. Next on their list is the BMW X5 eDrive, a Plug-in Hybrid SUV.
Wolf also said that, "battery packaging issues" were the primary hurdle before BMW would start building plug-in hybrid versions of their entire product line. Today the company has Hybrid versions of several models in their product line, and they "are planning to have a plug-in hybrid [vehicle] in each and every model series".
BMW first revealed the X5 eDrive earlier in September at the 2013 Frankfurt International Motor Show. The X5 eDrive combines a turbo-charged four-cylinder combustion engine with a 95 hp electric motor. It has a range of 20miles on electric driving.  It uses the BMW xDrive technology to offer superior driving characteristics via electronically controlled and fully variable distribution of drive between its front and rear wheels.
The power for the vehicle comes from either the petrol engine, electric motor, or both. It is then cleverly channeled to the rear or front wheels in the precise ratio necessary for good propulsion and handling. According to BMW its design will ensure maximum stability in all weather and road conditions. This electrifying of the X5 will mean reduced fuel consumption and emissions with fuel efficiency figure of more than 60 mpg. The emissions are also said to be in the sub 100 category. BMW is keeping its lips sealed on when it will be launched but expect to see it sometime in 2015.