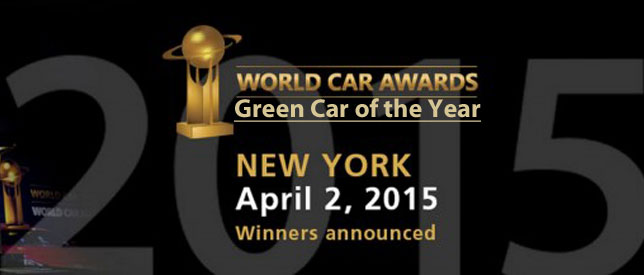 16

Apr

15
BMW i8 has won Green Car of the Year Award for 2015
BMW i8 has won the prestigious Green Car of the Year Award for 2015.The i8 is the second BMW to win this award in a row as smaller i3 already won Green Car of the Year award in 2014. If you go back seven years, BMW 118d won the same award in 2008.
BMW's board member, Dr. Ian Robertson said that he is delighted to accept this award Robertson is head of sales and marketing at BMW and speaking at the awards ceremony in New York, he said, BMW i-series represents the future of BMW. It is unique, lightweight and offers unrivaled connectivity. Two consecutive awards in a row show that company's i-series is leading the motoring world.
BMW i-series is advertised as the first plug-in hybrid car and features low rolling resistance tires. It was also nominated as a plug-in hybrid sports car. The i8 is powered by a 1.5 litre, three cylinder BMW engine with 228 horsepower and a hefty torque of 236lb-ft.
It has an electric motor which delivers an extra 129 horsepower and 184 lb-ft of torque. The electric motor powers the front wheels and makes the i8 an all-wheel drive EV. It returns a combined output of 357 horsepower and 420bhft of torque. The i8 goes from 0-62 miles per hour in 4.2 seconds with a limited top speed of 155mph.
The final BMW i8 was previewed in two different versions, the Vision EfficientDynamics in 2009 and the i8 concept in 2011 and finally made its debut last year.