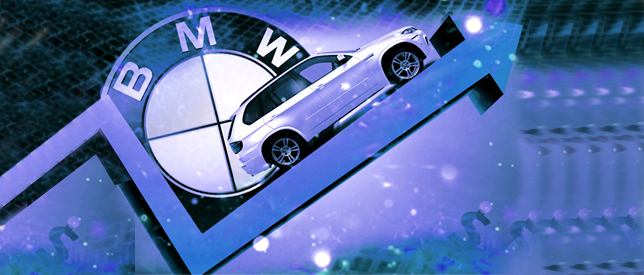 26

May

15
BMW enjoys the fruits of high sales and profits
The shares have risen to as much as 1.7 per cent in the world's leading auto manufacturer in recent days. The analysts say that a 21 per cent rise in BMW's operating profit is a wonderful sign and it will help the auto maker to stand tall in all competitions.
Evercore ISI analysts said that the whole market was digging deep down to find the weak product sales and poor import sales of BMW into China, but the German auto manufacturer has recorded a very strong quarter yet again. So much so, the earnings before interest and tax (EBIT) came in at £1.86 billion (€2.52 billion), which is more than what the company expected.
BMW SUVs are its high-margin product and the record sales this quarter helped BMW to get its EBIT margin at the higher range of their expected 8-10 per cent target, sitting at 9.5 percent in the quarter. The quarterly return on sales from ongoing business, by comparison, at Mercedes-Benz was 9.2 per cent, BMW 9.5 per cent and Audi came down to 9.7 per cent from previous 10.1 per cent. The major contributor to BMW sales was the X5 SUV whose sales jumped to a 30 percent.
According to BMW, its research and development spending ratio, by the year end, would climb back to 5.0-5.5 per cent of revenues. Last year in the same period, the ratio was 5.4 per cent, but this quarter it has fallen down to 4.4 per cent.
One of the toughest market is the Russian auto market where the situation remains unfavourable. BMW faces the same hurdles in the Chinese market where BMW is trying to normalise the process, thus the dynamic growth remains low, said an official.
Despite of all these hurdles, BMW is doing very well and hopes to do even better in the next quarter.