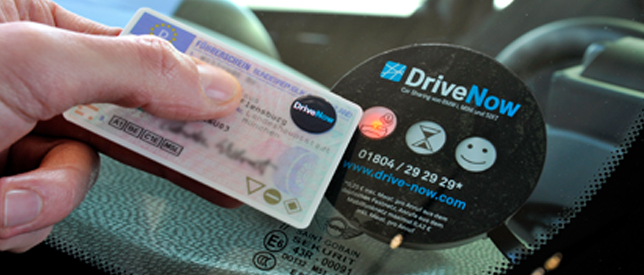 11

Dec

14
Rental firm Sixt has launched DriveNow with BMW In three Boroughs of London
London is trying a new charge-per-minute hire system for all those city residents who use their vehicles to drive to work. BMW has joined forces with Sixt – a rental firm – to use DriveNow, a car sharing platform in order to make the mobility cheap.
This system has already been in use in Germany for quite some time, the users can download DriveNow smartphone app which will help them to locate, unlock and start the vehicles. Users can then enjoy the ride on a set charge per minute of use. Islington, Hackney and Haringey are three boroughs of London where this system is running on trial bases and has 250 BMW 1 Series and MINIs in its fleet. The best feature of this system is that you don't have to return the vehicle to the point of collection, just leave them in any on-street parking areas.
You can also enjoy this wonderful service for as low as £29 Registration and per minute charge is just 39p, parking charges would cost you additional 19p per minute.
Negotiations are underway with other boroughs by Sixt so they can extend their services into other areas for use. They also claim that per mile charges offered are cheaper than any other taxi services being offered in the area.
Sixt further added that once the all-electric BMW i3 is introduced, the overheads like fuel costs, road tax and congestion charging will be shed and their scheme would get even cheaper.
A claim has been made by Peter Schwarzenbauer, board manager of BMW that Sixt is bringing in their car rental experience while the technology has been brought in by BMW.
He further added that their firm will be putting more focus on younger motorists as the majority of car sharing users fall under 32 years of age.