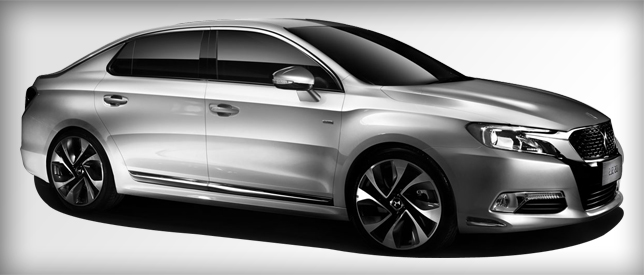 23

Dec

13
Citroen has unveiled its brand new 'DS' model at an event in Paris. The new Citroen DS 5LS saloon shares its grounds with the DS5 and will be built and sold exclusively in China. The 'LS' name stands for 'Luxury Saloon' and it will be the second DS vehicle to be manufactured at the new plant in Shenzhen, China. Chinese car market is rapidly booming and Citroen wants to make sure it is present there to tap in to the potential.
The new design is inspired from the Wild Rubis Concept revealed at the Shanghai Motor Show this year. Its exterior is very stylish with chrome 'wings' at the front that go around the grille extending into the headlights. This new styling feature is set to appear in all future DS brands including the new Citroen DS3 and a SUV made just for Chinese market, both due in the later part of 2014.
The interior for the new Citroen DS 5LS has a mixture of wood, leather and soft touch plastics giving it a luxurious feel. Top Spec cars also include gadgets like massaging seats, reversing camera, DVD player and an air purifier. The new DS 5LS will come with three Citroen petrol engines: a 1.6-litre petrol turbo engine with 158 or 197bhp and a 132bhp VTi engine. The DS5 LS 1.6 engine will be mated to a six-speed gearbox.
The new Shenzhen plant will start production in March and it will be officially launched in April at the Beijing Motor Show. Citroen will also launch an SUV based on DS9 concept, in 2015. Citroen wants to establish itself as a major player in China and has plans to reach 200,000 sales by 2015.