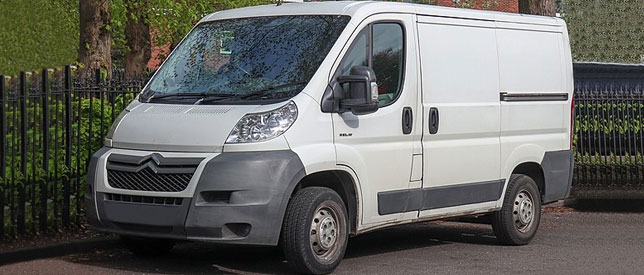 9

Dec

19
You get generous standard equipment in these models and engines are good pullers
Vans are normally built with definite practicality but making them stylish too is seen in Citroen Relay. Citroen Relay engines are also making it a competent performer in this class. The availability of the van in different sizes and wheelbases also makes Citroen Relay a complete range of vans.
Nowadays, Reconditioned Citroen Relay engines are good in terms of performance and their cheap rates. Citroen Relay supply and fitting service is a good solution to your problematic power unit as you get the desired replacement of your engine and get it installed too.
All vans of the range are good to load carriers and they stand out with their stylish appearance. You get generous standard equipment in these models and engines are good pullers with a reasonable punch.
The present version was launched in 2006 and got two major updates in 2014 and 2016. Citroen Relay shares platform with Fiat Ducato and Peugeot Boxer so these three vans do not vary much with each other.
The company has put great efforts in this van to make it a fit contender of the top position in this segment. The load-carrying capacity is also best in class so you could not find it easy to ignore it.
With a new engine, you get a fuel economy
Since 2016 this van has been coming with a refined 2.0-litre BlueHDi engine which delivers from 109bhp to 158bhp. In between these two limits you also get a variant of 128bhp as well. Earlier there were two different engines with power variants were available.
New Relay has six-speed transmissions which function manually and no automatic gearbox is present even in the list of options. Another standard feature of new Citroen Relay is their front wheel configuration.
The company has made great efforts to keep running cost down as front bumper is made in three parts to keep maintenance cost low. With a new engine, you get a fuel economy of more than 48mpg which is reasonably higher than the previous engines.
Service intervals have been stretched to two years so you do not need to worry about affordability while deciding in favour of new Citroen Relay.
With a new engine, you get a fuel economy
When you look inside the cabin for infotainment there are numerous options like DAB radio, Bluetooth connectivity and USB slot. All these features are standard and you do not need to pay extra for them.
You also get controls mounted on steering wheel so that you keep switching between the options without distracting from your drive. It is one of the best vans at present and you get the smooth drive and comfortable ride in a Citroen Relay.
When you move it in corners you find it composed as the steering is light in weight and precise in response. Turning circle is tight as per standards of a van and it indicates easy manoeuvring and parking where space is limited. The height of the van is a restriction to take it to car wash facility or multi-story parking.
With the lowest load floors, it is easy to put things in
Payload range is from 8 to 17 cubic meters which in terms of weight reaches to well above two tons. The biggest load area has dimensions of 4.1m in length, 1.87m width and 2.2m of height. You get over forty variants as far as length, height and width are concerned.
Panel van, Chassis cab, crew cab, tip-up truck and Luton van also come in total 43 variations. With the lowest load floors, it is easy to put things in and take them out after reaching a destination.
Nearside sliding door is present in all models so you do not need to ask for it by making an extra payment. The wide opening of 1.25 meter lets you load bigger things with greater ease. Rear doors have received reinforcement to avoid damage.
The front cabin has seats for three persons including the driver. This small cabin has a total of 13 storage places so you get more than enough when it comes to the practicality of the interior.
Document clipboard on the dashboard and a 22-litre overhead space are noteworthy among these 13 places. Drive position is nicely elevated and you can further adjust this seat and steering wheel to maximize comfort while driving a loaded van for the whole day.