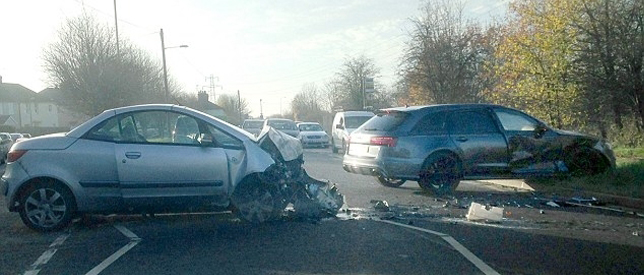 4

Dec

14
English football icon David Beckham crashed his Audi RS6 over the weekend
Soccer legend David Beckham crashed his Audi RS6 over the weekend. This accident involved the soccer legend and his son Brooklyn. According to mixed reports from several sources in UK, this incident happened on Saturday when Beckham picked up his son from the field where he had just finished playing for Arsenal Football Club. Brooklyn was playing for Arsenal Club under-16 team against Brighton.
The Telegraph reported that speeding was the cause of the crash. Pictures in the media show the extent of damage to Beckham's Audi RS6 and to the Mitsubishi Colt Coupe-Cabriolet which was driven by a lady with her daughter inside.
Luckily, both parties including Beckham, his son and the lady with her daughter escaped without any serious injuries but Beckham suffered a minor shoulder whiplash. The Lady and her daughter in the other car were shifted to the nearest local hospital with minor injuries. We had similar accidents every day on UK roads and car crashes are the reality of life. The majority of accidents can be avoided with a little care while driving.