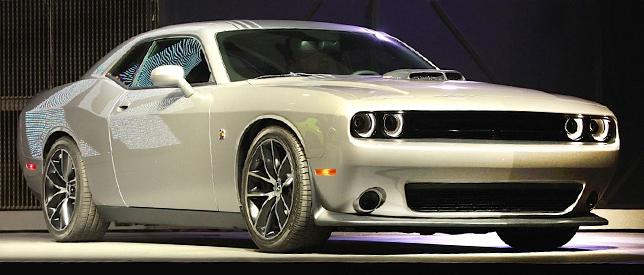 4

Aug

15
Hellcat Production Doubled and for 2016, Dodge has a plan to satisfy the ever increasing demand for SRT Hellcats.
Customers are about to make the first step towards owning their very own 2016 Charger Hellcat or 2016 Challenger Hellcat.
What Dodge is working on?
Tim Kuniskis President and CEO, Dodge and SRT brands said that "Hell" lot of orders have been earned by this "Cat" which has prompted Dodge to double its production for 2016 and simplify their process to make car enthusiasts get their hands on the most exotic muscle cars ever built.
Wow, isn't it a good news?
It definitely is a good news for all those speed frenzies who want to enjoy the 707 horses at their fullest power, but bear in mind, it isn't the end of it; more has to come.
Now take the remaining 2015 SRT Hellcat scheduled orders, for example, they will be built at Chrysler's Brampton Assembly plant in Ontario, Canada. And as for the unscheduled 2015 model year SRT Hellcat orders, they will be cancelled.
Worried? Don't be. The good news here is that the respective buyers will have their hands on 2016 model year stickers at a discount. Now that's more like it.
What's under the hood?
When you push that accelerator pedal to the floor, the mighty 6.2-litre HEMI V8 engine, unleashes its 707 ponies, and produces 650 lb-ft of torque. If we talk about the quarter-mile mark, Dodge Challenger SRT Hellcat is well capable of completing it in just 11.2 seconds, if it's on stock Pirelli P Zero tyres.
If you are really interested in putting these monsters to the test, then no place is better than Germany's autobahns, where you can freely take the Charger SRT to its top speed of 204 mph which is equal to 328.3km/h.