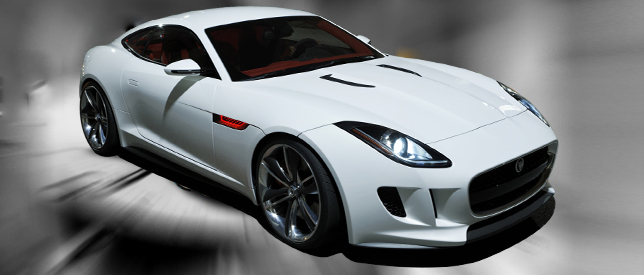 21

Mar

14
Jaguar a Proper Driver's Machine
For a long time we have wanted Jaguar to built a car like the F-Type. It's a proper driver's car, with a price that competitive with rivals and on top of it jaw-dropping looks. There are three variants, and all have ample appeal, but the pick of the range is V6S with a mix of performance, equipment and price. The Jaguar F-Type Coupe promises to be one of the best sports cars Jaguar has ever made. The very first thing on your mind when you drive it is: how does it measure up to the excellent Porsche Cayman S?
The F-Type V6 Coupe costs £7,285 less than the Convertible, which means it starts at £51,235, that's the same amount of money to a Porsche Cayman S with a PDK gearbox. However, the pick of the F-Type Coupe range is the V6S. It's an extra £9,000, but the supercharged 3.0-litre V6 gets 375bhp, plus there's more kit; a limited-slip differential, sports suspension with adaptive dampers and an active exhaust which amplifies the grating soundtrack of the stunning V6.
So when you look money wise, the V6S Coupe is still head to head with Porsche. The new car has the same slick steering as the soft-top. If you go through bends you see that the front and rear of the Coupe work together. Then there's the eight-speed Quickshift automatic gearbox. It's not long before you understand that the F-Type Coup is Jaguar's best car yet, but does it beat a Cayman S?
Jaguar claims you can put two sets of golf clubs in its 407-litre boot. Then there's its gorgeous exterior. When Jaguar's design director Ian Callum initially designed the F-Type, it was as a Convertible. However, the Coupe is arguably the better looking version. It attracts lots of attention. The decision you have to make is, do you want Porsche or Jaguar. Porsche has the edge for handling, none the less the Jaguar is more desirable, if you pick any one of them, and you'll be smiling either way.