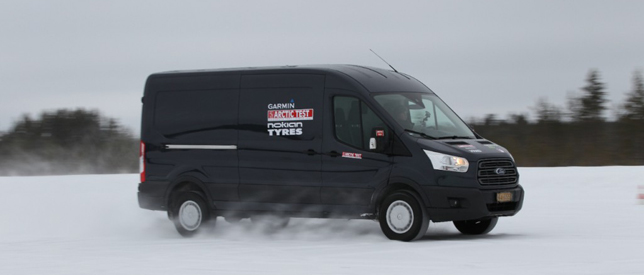 13

Mar

14
-50ͦ  C is no big deal for Ford Transit
The Ford Transit and Transit Connect vans earned a double win after battling severe winter conditions in Finland van endurance test. The tough Ford Transit van has proven why it's the best in its class after lasting in one of the coldest and most gruelling van performance tests on the planet. Both the new Ford Transit and Ford Transit Connect were placed under heavy pressure in the arduous five-day Arctic Van Test that took place in icy Finland where temperatures can plummet to -50 degrees Celsius.
Their fuel efficiency, load carrying and handling abilities were meticulously tested with slaloms across a frozen airfield and unnerving drives through 700 kilometres of frozen road. They were also left outside in sub-freezing temperatures overnight to see whether their engines and heating could function properly the day after.
In the end, the Ford vans prevailed and the expert drivers who tested them named them overall winners: Ford's first double victory in the event's 23-year history. The Ford Transit was rated top or joint-top in nine out of 13 categories against rival models from Mercedes, Vauxhall and Volkswagen. The Ford Transit Connect's handling and stability particularly impressed the judges and it ranked top or joint-top in seven categories against Citroen, Renault and Volkswagen.
"Every one of our new Ford Transits is tested in the world's toughest climates and driving conditions long before launch, so they are prepared for just this kind of challenge," said Paul Randle, Ford Europe's vehicle line director. "Our customers depend on their Transits to get the job done, and we have made sure they are ready for work, whatever the weather."