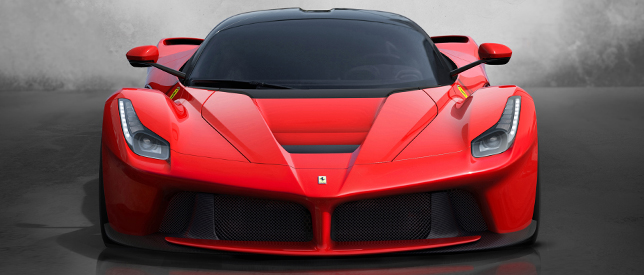 20

Jun

14
Yes, a roofless LaFerrari Spyder may be in the works
Ferrari rolls out a new model every year. In 2009 the California was launched, 2010 saw the 458 Italia trailed by 458 Spyder in 2011. The year 2012 welcomed the FF, and in 2013 we were lucky to have not just one but two new prancing horses, the FF and 458 Speciale. This year saw the launch of the hyper exotic La Ferrari and California T and according to reports, the Maranello legend is considering a roofless version of the La Ferrari which will see the La Ferrari 's top being chopped off.
The 6.3-litre hybrid V12 engine 1,000 horsepower will not be changed. Imagine cruising along in sunshine with the wind in your hair. It will be limited to only 50 examples and the price will be double that of the existing $1.35 million(£800,000) coupe.
The Spyder isn't the only rumoured LaFerrari variant, though. Ferrari will also reportedly build a track-only "XX" version to succeed the Enzo-based FXX. Only 30 of these cars will be built, with an expected power output of 1,050 hp which is 50bhp more than the regular La Ferrari.
The Prancing Horse house will also launch a Modificato version of the 458 with a twin-turbo V8 at Geneva next March, with a twin-turbo V8 producing around 670bhp. All the main models will be replaced by new ones in the future with Ferrari working on host of new technologies which include more use of carbon fibre, a new eight speed dual clutch gearbox and increased use of adaptive aerodynamics. Certainly, Ferrari is not a company accustomed to sit still.