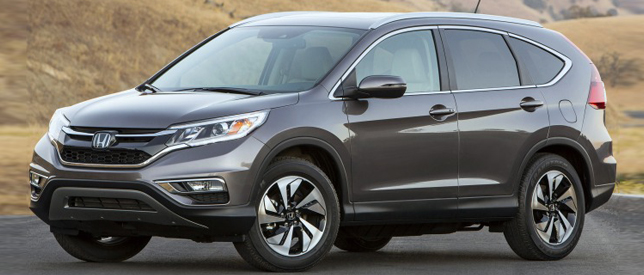 16

Dec

15
Honda has recalled its four-cylinder engine powered Accords and couple of CR-V models
A limited but important recall has been issued by the Japanese automaker for four cylindered Accord engines and couple of Honda CR-V models. This recall is not a big one but it has utmost importance because it affects the 2014-2015 model year Accord and CR-V models.
How many Honda Models recalled?
This recall has been issued by the Japanese auto maker to the 2014-2015 Accord, fitted with four cylinder Honda engines. However there are 137 units of CR-V which also have been recalled for engine issues.
What is the Issue?
On the 137 Honda CR-V models, it is mentioned that they have some issues in the short blocks, so that it is expected that the short blocks on these models will be replaced.
What is a short block?
A short block is actually the engine block itself rather than any short part of the main block. Its engine's main block including all its internal components but apart from block's main components, nothing extra added that makes it long block.
What is the actual Problem?
According to the statement from Honda officials, stems from the engine bolts especially at the connecting rod. These bolts were not properly torqued at the assembly line.
Honda has also stated that there is a system to check the engine performance and it is not found in the reports that any engine bolts were improperly torqued at the time of assembly but for the sake of customer's satisfaction, Honda has issued this recall.
What owners should do?
The owners of the affected vehicles should do nothing but wait to hear from their local dealership for a replacement engine free of cost. On the call from dealership, they just bring their vehicle to the dealership and it will be done for them for free.