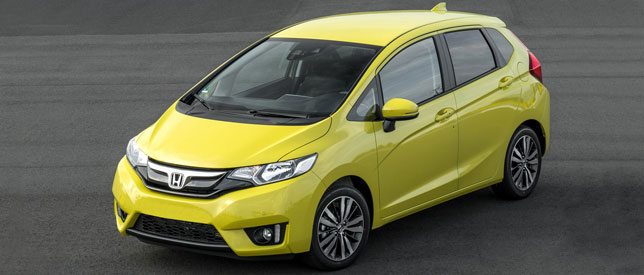 4

Aug

17
Its interior offers a great impression of comfort
Honda Jazz is a good vehicle for a family with excellent interior and practicality
Honda is a name of the worthy vehicle manufacturer. Its vehicle never disappoints the public all over the globe, especially in the UK, it is a very popular brand. Its practical vehicles have guts in them to offer great comfort with extreme interior quality. Honda Jazz is a nice vehicle with five or six seats in it for the occupant. Its body structure is good and well balanced.
Front shape is good with dipping short bonnet. Flat, wide and big in size front wind screen offers great visibility. Its perfect interior gives a comfortable driving experience with fun to drive. It is a very easy to brand to live with. Engines are efficient and accurate in performance. Its spacious cabin offers good airy interior.
Interior is well arranged and that is Honda's hall mark
Honda always offers great interior with excellent practicality. Honda Jazz offers a great time to be in it. Its interior is well arranged and well knitted. The wide dashboard offers ample place to the interior designer in arranging things as it wants. Use of metal around dials is very delicate. Features are in absolute form with good appealing adjustment in the dashboard. Seats are hip hugging with a lot of adjustments. Interior offers good space for all occupants.
There is no squeeze at the rear seat for the third passenger. Ample space is there in the cabin. A lot of cubby holes are there to accommodate the passengers. The real thing in Honda Jazz is its simplicity and easiness that it gives to occupants or driver while they are in. It is always good to be in to spend time, this is Honda.
Good and efficient but limited engines do their part best
There is only one petrol engine and there is no diesel engine for Honda Jazz. It is a 1.4-Litre petrol unit that is capable of 98bhp and 04lb/ft torque. It is reasonable in performance though not brisk one good anyway. It takes 12.5 seconds to reach from 0-62m/h with a top speed of 110m/h. Fuel consumption is very economical with 50m/g along with 120g/km of Co2 emissions. It is fitted with one–speed automatic CVT transmissions as standard with front-wheel drive.
There is a hybrid engine available in Honda Jazz. It is a 1.3-Litre engine. It is a petrol hybrid engine with Plug In technology. It is capable of 100bhp and 147lb/ft torque. Top speed of this engine is 110m/h and it takes 11.5 seconds to get from 0-62m/h. Its fuel consumption is very economical with 65m/g with just 100g/km of Co2 emissions. It is also fitted with one-speed CVT automatic gearbox with front-wheel drive as standard.
Safety and reliability
Honda has always been a reliable and durable with great safety aspects. New Honda Jazz is a safe vehicle for its occupants due to kits that Honda has used in it to give extreme protection to its occupants.
It has secured five stars from Euro NCAP authority in its crash test. Honda Jazz is a good vehicle with lots of qualities in it. It is good enough to choose, simply.