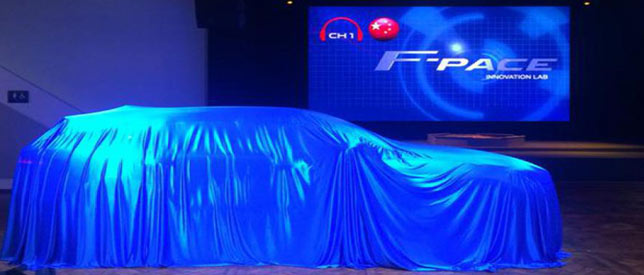 15

Sep

15
The Jaguar seems quite serious about it! Jaguar will present a new F-PACE to the world at the 2015 Frankfurt Motor Show
Jaguar is releasing news of a rigorous testing programme of its F-PACE but don't want to disclose other details before its final revelation in Frankfurt Motor Show 2015.
The Jaguar is a prominent name of The British luxury automobile manufacturer. The company has high hopes with its new F-PACE and has arranged a testing facility for its high-end crossover in the northern Sweden where the temperature drops down to 40 below zero. On contrary Jaguar has also tested its new F-Pace in hot temperature of the Arabian Peninsula, where Jaguar conducted tests in blowing sand, that make it a good choice under all weather conditions.
One of the experts at Jaguar explained, The Jaguar has brought something special for its brand lovers, the F-Pace will provide luxurious driving experience with its refined technology and powerful engine. The company has conducted exhaustive testing trials and has not encountered any camouflage yet, as the internal temperatures approach in 150 but all of its internal systems like cooling, heating and electronics work perfectly fine. The recent F-Pace will go beyond customers' expectation.
The automotive critics argued, the climate test of the F-Pace makes it an ideal choice for ride lovers.
The vehicle is top choice to ride in the ice or snow of Sweden and dust or heat of Dubai.
The Jaguar is manufacturing F-Pace models in the Solihull facility, UK. It is important to note that F-Pace made its first appearance at the Tour de France this year with the team Sky, "the race winner" but all the other details about pricing and availability will be disclosed in The Frankfurt Show during this month in Germany. Keep visiting this page regularly for all the details of stunning F-Pace.