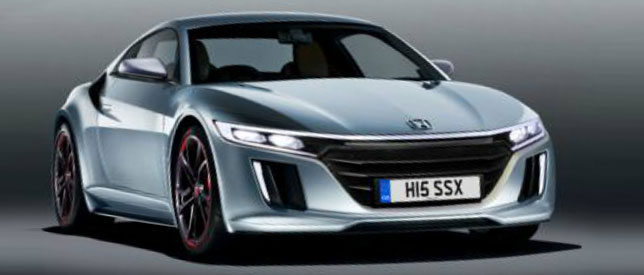 13

May

14
Honda will get rid of its sensible image to become sportier
Honda is set for a big reshuffle as it tries to shed its 'sensible' image to give itself a sportier image. It will launch three new sports cars and leading the onslaught will be a successor to the much applauded S2000 and an all-new NSX. The original Honda S2000 was a mid-engined sports car and this new one will be the same, but it will be a coupe rather than a convertible and will sit in the middle of the new line-up.
The Honda NSX will lead Honda's onslaught with its hybrid powertrain and the new S660 will sit at the bottom end of the line-up. Insiders have revealed that there was a secret meeting at Honda's Tochigi R&D centre in Japan to decide on these new mid-sized sports cars. These three cars will be the world's first trio of mid-sized sports car from one automaker. All of these three cars will be similar in looks and under the hood it will have a revised version of the 2.0-litre 350bhp turbo engine. This engine will also be used in the next generation Honda Civic Type R.
The Honda S660 will be launched in Japan, in 2015. It will have a 600cc engine giving out 64bhp but a 1 litre engine is rumoured for Europe. The new Honda S2000 will sprint from 0-62mph in around five seconds and will have fuel economy close to 40mpg. You can get your hands on the new S2000 in 2017 for around £35,000 whereas the new NSX will make its debut in the first half of 2015. The new Honda NSX will be powered by a V6 engine and three electric motors, which will churn out more than 400bhp. The front wheels get one motor each for the ultimate in torque vectoring. The price is rumoured to be around £100,000.