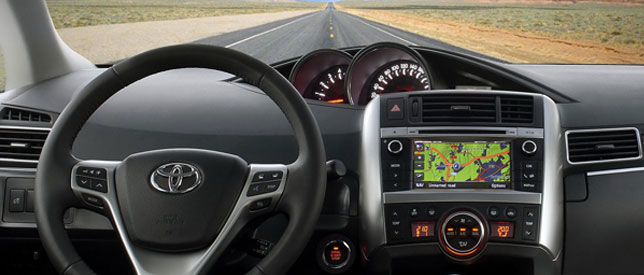 25

Nov

13
The all new Toyota Verso is the successor to the surprisingly admired Yaris Verso model that was launched in the UK in 1999 and was still on sale until the late 2005. It was decided that the second generation was too similar to the standard Yaris to be sold in the UK hence for many years, the Yaris was the only supermini in Toyota line up.
The Verso was reintroduced in 2009 at Geneva Auto Show but now it has different horizons to explore. It is available in two petrol variants and a one diesel engine option. The 1.6-litre and 1.8-litre Toyota petrol engines and the 2.0 litre diesel are available in the Verso engine range. The diesel engine's output might be a bit less than the petrol engines, but it is a very flexible engine with 229 lb-ft of torque that can be achieved at just 1600rpm, so the small push of the accelerator paddle is all that's needed to get the required power, but the sad news is that there is no automatic gearbox option with the diesel.
In the new Verso models, Toyota claims to have changed about 470 parts in the process of updating the Verso, although the large scale change is the central console, for example, the silver trim and new heating controls but the interior changes are minimal. On the road, its clear Toyota has tried to make the Verso easier to drive by refining the steering and suspension system. The light steering and the gear shifts are a breeze to use in the new Verso but when the Toyota claims improved dynamics, the Verso still trails the Mazda models for handling.
Toyota is an excellent choice in the MPVs due to its variants in engines and overall body customizations. The 2.0 litre diesel engine is a smooth and refined driver of the Verso package and delivers forceful performance if you compare it to its small capacity rivals. It can't even match the performance of Scenic that is equipped with the stop/start technology and its CO2 emission rates, but on the tests of economy it has a respectable 46.7mpg and proves itself powerful enough to cope with a full loads.