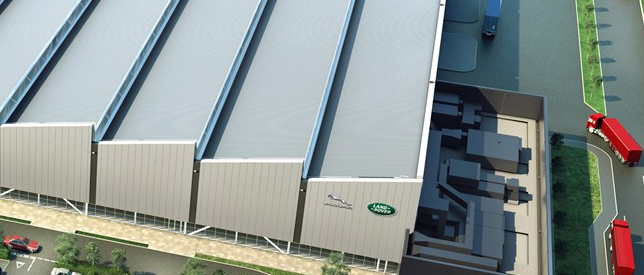 30

Mar

15
JLR has invested £400m in Castle Bromwich assembly with another huge investment for West Midlands totalling £600m
Jaguar Land Rover has confirmed an investment of £600m for the production facilities in West Midlands and Castle Bromwich. JLR will introduce new models after this investment while a major portion of the investment will be used to increase the sales of Jaguar cars built at the Castle Bromwich plant.
CEO of JLR said, "Jaguar Land Rover continues to demonstrate its unwavering support to the British automotive industry through sustained investments in advanced research, technology and innovation.This investment, made here in the heartland of our UK business operations, signals the confidence we have in this region to support the creation, engineering and manufacturing of ultra-low emission engines, premium British products, today and in the future."
The investment of £600m will be spent in three phases on their three facilities in West Midlands. The largest investment portion has been allocated for the Castle Bromwich plant, a £400m for upgrading of platforms.
A new body shop of 74,000sq ft. is planned as a global centre for excellence where light weight vehicles will be manufactured. The all-new XF series will complete the line-up of all-aluminium cars including the F-Type and XJ models, which are already build here in West Midlands. A metal shop will be built to turn the metal coils into straight plain sheets to be pressed into body panels. Body parts press shop is currently under construction.
A £50m has been allocated to the Advanced Design and Engineering Centre in Whitley, Coventry. It will be doubled in size with this investment. A National Automotive Innovation Centre (NAIC) at University of Warwick gets £150m. This centre is expected to open in spring 2017; this centre will work as an advanced research centre for Jaguar Land Rover.