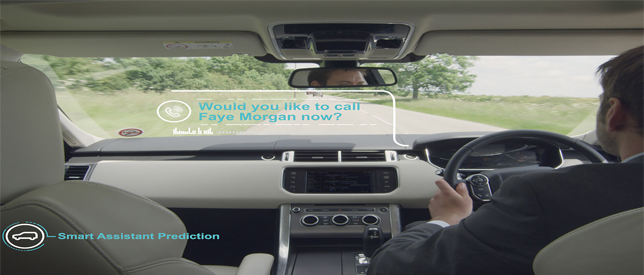 10

Jul

14
JLR Reveals New Technology
Jaguar Land Rover is slowly but surely releasing information about future engines and technology that could be fitted to future production models. JLR is going through a major product overhaul and these new engines and tech are all features that may even appear on production cars within the next 12 months.
A new family of engines is being developed for future models known as Ingenium. It will feature compact, lightweight and low emission diesel and turbocharged petrol engines made at all-new JLR Engine Manufacturing Centre near Wolverhampton.
The first powertrain to emerge from the new family will be a 2.0-litre turbodiesel. JLR claims it will be one of the most efficient and responsive engines. It will weigh up to 80 kg less than today's power-mills and will use patented technologies to reduce friction and deliver acclaimed class-leading CO2 emissions, refinement and performance.
The Ingenium engine family will also be scalable, meaning engine capacity can be increased or reduced depending on requirements. They have also been engineered to accommodate manual and automatic gearboxes as well as hybrid drive systems.
JLR will introduce Jaguar Virtual Windscreen which uses the entire windscreen as a head-up display, information such as the suggested racing line, braking guidance and virtual clones can all be projected onto the screen together.
Another new technology being developed is Gesture control. It allows drivers to keep their eyes firmly fixed on the road; sensors can detect the proximity of user's fingers from 15cm. Then there is the concept of self-learning car which is designed to take safety to the next level. A complex algorithm is able to recognise the driver of the car and learn their individual preferences as well as driving style.
It will perform functions such as setting the temperature, repositioning the mirrors and seating positioning will all be automatically carried out by car. It can also review an individual's schedule for the day as well as driving styles in various traffic conditions can also be immersed by the system.
Dr Wolfgang Epple, Director of Research and Technology for Jaguar Land Rover, said: "We are working on research projects that will give the driver better information to enhance the driving experience. By presenting the highest quality imagery possible, a driver needs only look at a display once. Showing virtual images that allow the driver to accurately judge speed and distance will enable better decision-making and offer real benefits for every day driving on the road, or the track."