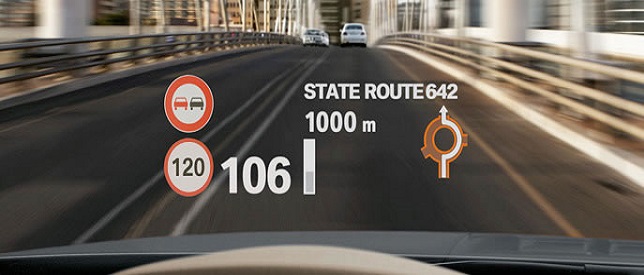 18

Jul

14
After see through bonnets in Range Rover, Now JLR has introduced a virtual windshield
Every new day sees more advancement in technology and automobiles are more flexible to absorb change. Jaguar Land Rover is working on these advanced technologies to make their off roader more sophisticated and they have previously made a see through bonnet and now they are reinventing the windshield to turn into it a virtual windshield. Heads-up displays are not uncommon among today's cars but they don't tell you much and you need to look at the dashboard for more stats. But what if you got everything on the windshield? What if your entire windshield is turned into a virtual screen like you are engaged in a computer game, watching images like track information, upcoming hazards, satellite navigation information and speed dials. Yes! everything in a real car rather than a GT 6.
The Gaydon development facility in England is working on the virtual windshield system and several other advanced technologies such as laser. Jaguar has not given any clear indications on these technologies that when they will officially introduce them in the production cars but all the gadgets already introduced are looking dim in front of the virtual windshield technology.
It might take a bit longer to reach production, however, just imagine the possibilities that race track enthusiasts could have a virtual driver coach and the lasers could track pedestrians' movements or animals skulking in the bushes.  We have technology for collision avoidance warnings but with this technology it would be far more visual with improved and superior warnings.