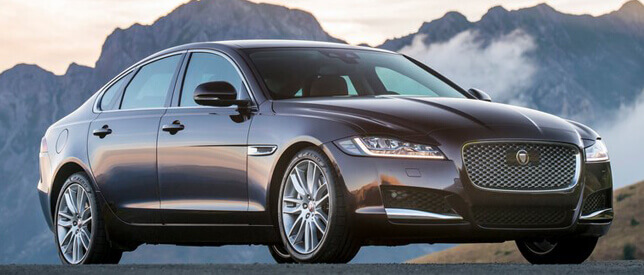 9

May

16
It's hard to save you from falling in love with the XF once you take a test drive of diesel engine powered XF
Jaguar has introduced several luxury cars in the market where F-Pace, and XF are more famous. The XF has been introduced with several design tweaks and other mechanical changes and upgraded XF engine line-up to make it better performer by adding some more technologies and luxury features. Efficiency of the XF directly based on the engine technology and it is powered by both petrol and diesel engines.
What is it?
The all-new second generation of the XF is a long wheel based coupe-styled beauty that more closely linked to the luxury than a conventional car.
It has new slim headlamps and tail lights look more inspired by F-Type. It has larger air intakes and even sharper styling cues to give the 2015 XF a sporty and luxury look at the same time.
The Jaguar XF engine
The all new XF has a 2.0-litre straight four pot engine that cranks out more than 161bhp from 4000 engine rpm and 280 lb-ft of torque from only 1750 rpm that continues till 2500 rpm. The all new engine is based on the turbocharged common rail diesel injection that makes the engine more refined and efficient.
This diesel injection system further helps the engine to deliver better fuel economy and lower carbon emissions adorable of just over 100g/km.
The XF engine performance
The all new Jaguar XF takes only 8.7 seconds to get the sprint of 62 miles per hour and continue to attaining the higher speed until it reaches the top notch of 132 miles per hour. Fuel economy is not bad at all with 65 miles per hour on the motorway and 55 miles per hour in the city areas. It is a rear-wheel drive luxury with six-speed manual transmission and ventilated disc brakes.
New technologies
When it comes to the modern engineering, the XF has a 50:50 distribution of weight and it kept down with the aluminium use.
There is a list most modern technologies offered on the all-new XF where you can enjoy the electric power steering and advanced passive dampers technology. The new XF has configurable dynamics and Intelligent Driveline Dynamics that allow you drive even harder.