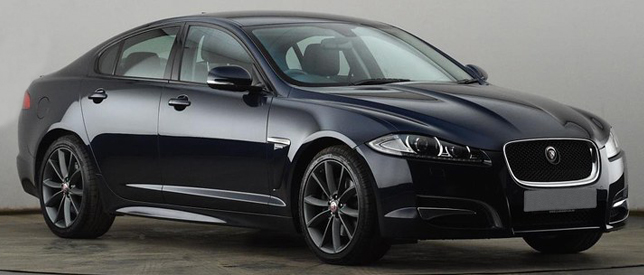 29

Jun

21
Fuel economy is good, both within the city and on highways and you can choose from two powertrains
British car makes Jaguar desires to produce the as good luxury car as German car maker do. Jaguar XF is one such effort and has duly been appreciated by buyers. The exterior body design of Jaguar XF has highly been praised and this part of the car keeps improving over the years.
Jaguar XF has some very exciting features, including exterior styling. Jaguar XF reconditioned engines are a good alternative to new power units. Used car engines are preferred when you want to save money and this practice quite common in all parts of the world.
To be a lavish class member this car needs to be comfortable for riders and agile in handling. Both these qualities are present in a new model of the car. When it comes to cabin luxury and engine performance, competitors do better than this. The fuel economy is good, both within the city and on highways and you can choose from two powertrains, all wheels drive and rear wheels drive.
Both offer good balance and road grip, particularly all wheels drive option proves more efficient on slippery tracks. Space is generous and it is essential to make ride quality better. Only comfortable and supportive seats, not enough so Jaguar XF has appropriate legroom for both rows of passengers.
Very little you can complain about the car so for many buyers, it is one of the top choices. In the new model, some features have been improved further. A touch screen of 11.4 inches now becomes standard with a Meridian 12 speaker sound system.
This year many features have been made standard
Safety features have been increased in the standard kit and wireless charging also present in all vehicles of XF. A used power unit can be installed when you need to remove the faulty engine of the car. Replacement engines for Jaguar XF are available in the second-hand engine market.
Luxury mid-sized car offers generous boot area and easy to use tech features. The interior of the car has been made better and you will find a new model better XF than the previous one. There are two engines to choose from. A smaller one gives you 247hp and more powerful has 296hp output.
Driver aids in the standard kit makes driving easier. Six cylinders unit has been abandoned so no Jaguar XF model with a V6 engine present in the line-up. Just four years back diesel engine became standard for XF and other fuel burners were made optional.
But in the very next year petrol unit replaces diesel power unit in entry level model. Sport trim was made part of the line-up to increase punch in driving XF. Handling has been good and with Sport trim, it becomes even better. Last year diesel engine models were discontinued and integration of both smartphones with infotainment system made standard.
This year many features have been made standard. These continuous changes make this car a very good one and bring it quite closer to the top cars of the segment. It also shows Jaguar efforts to keep pace with the improvements in German lavish cars. The price of the car is competitive and you must keep eye on the extended standard features.
It may be the only factor
You can buy previous models of the car to save significant money. Used Jaguar XF engine for sale can be installed in an old car to keep it on road. The price of XF model is lower than many cars of the class thus the car becomes a good choice. Some cars in the segment are very expensive so the top model of Jaguar XF remains cheaper than the base models of these cars.
The luxury midsize saloon segment has many splendid competitors and among top choices, you have the Mercedes E class with more comfort and upscale feel. BMW 5 series also offer better features than this saloon. Plenty of engine options and their output figures make them more desirable.
The cabin of this competitor is also more lavish and filled with modern technology. While comparing XF with the top choices of the segment one must not forget the price factor. It may be the only factor but quite a strong one to keep you loyal to the car. Appearance is very appealing and you want to look stylish with this new Jaguar XF.
The base level engine gives you 247hp
A mid-size luxury saloon with a 19.1 cubic feet cargo area is a practical choice. With a spare tyre, 2 cubic feet is reduced but even then good space remains available. Seats for five are available and both rows offer similar comfort level. Leather covered seats are standard but upscale saloons offer far more than leather upholstery.
The interior feel of the cabin is pleasant so you would feel relaxed and enjoy your time inside the cabin. The base level engine gives you 247hp and it is enough for hauling this saloon on busy roads and cruising on motorways. For extra punch, you can get a more powerful engine under the hood with 296hp power. With a bit firm ride quality, you get good body control but ride quality does not suffer at all. The suspension deals with potholes and bumps without passing on impact to the riders. All wheels drive becomes standard for higher models of the car.