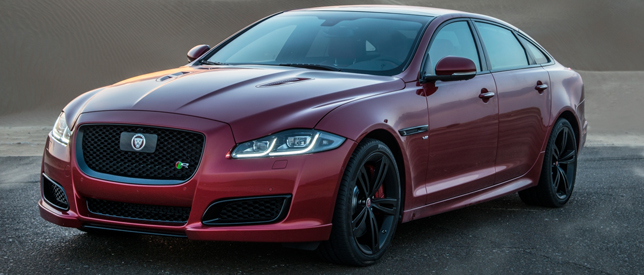 8

Oct

20
First XJ was introduced more than fifty years back when there was only Mercedes S class
Maintenance of cars is an important concern so buyers consider this cost as well while owning a car. Jaguar XJ annual maintaining cost is reasonably low as generally, no problems reported about it. This cost may vary but overall you do not need to spend big amounts to keep it working well. You can get second hand Jaguar engines remanufactured of good condition for your vehicles with a guarantee of performance for coming years.
You get a complete history of the used engine which helps to make a selection. Cost of these power units varies but normally even the best of the lot is not expensive. It is a big car and you need to bear a high running cost. It has evolved as a nice car over the years and continuous removal of problems in versions of the vehicle has made new models lucrative.
That improvement was easily noticed in Jaguar XJ 2013 model. Fuel average also improved so that you could keep driving it. List of optional features is very long so any two XJ hardly same. It is always good to decide what you want from your car and make choice accordingly. First XJ was introduced more than fifty years back when there was only Mercedes S class available for buyers of luxury vehicles.
With strong and smoothly functioned engines this car made a thumping impression. Excellent ride quality and the upscale cabin was also noticed by the buyers. The entry of the car was to create competition in a class of big luxury cars.
Till 2013 all XJ models were paired with six-speed
We all know it is a pricey option so reconditioned Jaguar XJ engine or used XJ can also be considered. Earlier of the two options is cheap but only gives you the quality power unit. Whereas the latter one is a complete package but cost much higher than the earlier one.
The model introduced in 2010 was completely changed version of the car and aluminium body allows the engine to pull it farther in lesser time. Till 2013 all XJ models have paired with six-speed transmissions but onward this number raised to eight. This luxury saloon has great features and base level model satiate most of upscale car buyers' demands.
In long-wheelbase models, you get additional features and this inclusion of more features keep increasing as you move towards more expensive models. Heated front and rear seats, massaging and ventilation for front seats, improved sound system and keyless go are some of the amenities of expensive models of XJ.
The top model of the range gives you finer leather upholstery and entertainment system for second-row passengers. Audi A8 is the only other luxury saloon with aluminium body and this vehicle has great features like standard four-wheel drive, tech loaded cabin and splendid diesel motor.
The appearance of this premium Jaguar vehicle is awesome so you would like to enter the cabin and drive ride it once at least. Front row occupants find it the best and spacious while rear seat occupants find this big vehicle not generously spacious.
V6 petrol engine model is very good as it accelerates
If you decide to go for a used car engine for your big car then JAGUAR XJ engines supply and fitting could be the right choice. Engines of these cars are splendid for their power and acceleration. The efficiency of diesel engines further improved with the introduction of stop-start technology in 2014.
Every new model of the car gives you something new and improved than previous XJ models. Driving an XJ is more exciting than ride in it due to promptly responsive steering and other drive dynamics. Ride quality has been made better and on bumpy B type roads of Britain, it easily swallows unevenness of route.
With all these advancements in terms of ride quality, you still cannot claim it to be as good as S class. V6 petrol engine model is very good as it accelerates instantly and smoothly, refinement up to the mark though it sounds sporty noise dies down before entering the cabin.
Diesel engine models are also sharp and without pushing pedal harder you get the required acceleration. Interior upholstery gives the feel of hand-stitched which enhances the impression of the cabin. The rotary gear selector and smart infotainment system are also great tech features of the cabin.
Fuel economy reached 49mpg
Feedback of owners is great and it surely encourages more buyers to own this saloon. Diesel economy has further improved and new gearbox is also doing well. Fuel economy reached 49mpg and consequently per km emission falls to 149g/km. with rear-wheel drive configuration, it is one of the least weighted cars of the class.
Look also has been modernized but original XJ feels persists. It has been made convincing with new changes in appearance but the rear of the car is not impressive. Automatic LED lights are at the front and rear lights are also LED. All these additions and changes are welcomed by the buyers. The wheelbase has also been extended for long-wheelbase models a 360-degree camera was also made part of the infotainment system five years back. Boot space has also increased to 520 litres.