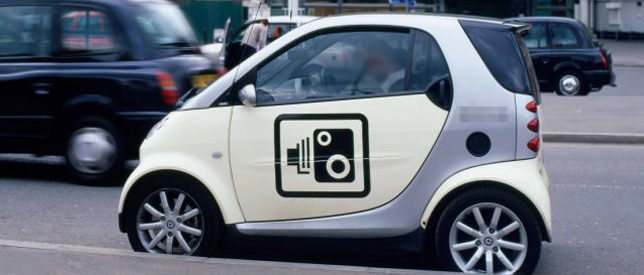 16

Dec

14
Spy cars blamed for £667 million parking profit made by councils in England
Councils in England have made another record parking surplus with the large scale use of "spy cars" blamed for the 12 per cent increase. In 2013/14 councils in England generated a combined 'profit' of £667 million from both on and off street parking operations. That's up from the £594 million made in 2012/13 while almost half of the figure (44 per cent) came from London boroughs.
Some councils' didn't make a huge surplus but very few lost out as only 55 of the 353 parking authorities reported negative numbers according to the RAC Foundation which released the findings. Communities secretary Eric Pickles, who has previously attempted to crack down on over-zealous parking policies, said the bumper year can be attributed to the growing rise of spy cars.
He said: "These official figures show how town halls are committing daylight robbery by ripping off drivers with exorbitant parking charges and unfair parking fines.
"The recent growth in fines is coming from the industrial use of CCTV spy cars allowed under laws introduced by the last government. This is why we have introduced a law before Parliament to stop these snoopers as part of package of measures to rein in the town hall parking bullies and protect local shops."
The RAC Foundation said operating costs for councils as a whole across England for on-street parking have fallen by 10 per cent. Westminster maintained its spot at the top of the councils making the most cash, raking in £51 million up from £39.7m. In fact, the top 10 remained the same with only Brighton and Hove and Nottingham City councils breaking the London monopoly. Professor Stephen Glaister, director of the RAC Foundation, said: "Parking profits seem to be a one way street for councils having risen annually for the last five years. Yet over the same period spending on local roads has fallen about a fifth in real terms.