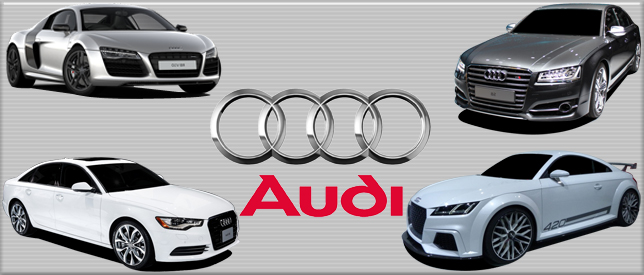 12

Mar

14
Audi sold more vehicles in the first 3 months of this year
German Car Maker Warns Profit to be Hit by Investment
Audi beats its arch rival BMW
The competition between Germany's trio of big-selling luxury car brands is heating up as Audi overtook BMW as the world's top seller in the first two months of the year as it predicted another year of record sales but warned of falling profit margins.
Audi is based in Ingolstadt, Germany and is owned by Volkswagen, Europe's biggest automotive group by sales. It sold 242,400 Audi brand vehicles so far this year, slightly ahead of BMW AG, which sold 242,017 BMW brand vehicles. Mercedes-Benz, the premium car maker owned by Daimler AG, sold 214,753 cars in the first two months of the year, according to data released last week.
BMW remains the world's biggest seller of luxury cars based on annual sales but the race is heating up as all three auto makers spend massively on new production capacity outside Europe in North America and various emerging markets like China and Brazil. They are investing heavily on new models and technology.
"Competition in the premium car segment is more intense than ever before," said Rupert Stadler, Audi chief executive, as he presented the company's 2013 earnings report. "Based on our numbers, we are ahead of our two rivals," Mr. Stadler said.
Audi reported that net profit fell 7.7% to €4.01 billion ($5.57 billion) in 2013 on a 2.3% rise in revenue to €49.9 billion. Some analysts predict Audi is unlikely to hold on to the top spot for long. BMW has better technology and Mercedes is coming up fast from behind, boosted by its regenerated C-Class. BMW will begin delivering the i8, a premium electric saloon, to customers in June.
Audi has a hybrid version of its flagship A-series, but a fully-electric vehicle isn't ready for the mass-market. The R8, a concept electric sports car that has a range of as much as 450 kilometers per charge, more than twice the range of BMW's i3 electric compact, will only be built for individual customers on demand, said Ulrich Hackenberg, Audi's development chief.
Mr. Stadler also said the moderate recovery in Europe is coming off a very low base and that it will take another three to five years before European car sales fully recover to pre crisis levels. "We are still dealing with residual effects of the crisis," he said. "The question is how long this will continue."