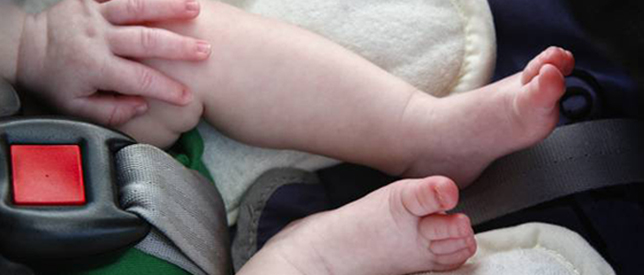 3

Sep

14
A recent scientific research proves that an average toilet seat carries less germs and dangerous bacteria than a car's child seat
1 out of 5 kids seats contain 100 plus bacteria per Cm2
A toilet from same house contains less than 50 bacteria per Cm2
Majority of bacteria is Salmonella and E.Coli
A detailed and in-depth research study has been revealed by the University of Birmingham UK. According to the research, children car seats are more dirty and polluted than an average toilet seat in your house. These seats contain a range of bacteria and germs that are almost twice dangerous than the bacteria and germs found at the toilet seats.
The scientists swabbed a sample of seats to determine the count of germs and bacteria on them, and the results were absolutely shocking when they found 100 plus dangerous germs per square centimetre on the sample child seats while a sample of toilet seats carefully selected from a population contained less than 50 dangerous germs. Both, seats and toilets were selected from the same area and same owners to make the results even more clear.
Most dominant and dangerous kind of bugs and bacteria were found in the seats that can lead to the serious illness such as Salmonella and E. Coli.
Bugs found included bacteria that can lead to illnesses such as E. coli and salmonella. Almost six species of salmonella found on different seats that can actively infect your child and cause serious food poisoning. The scientists from Birmingham University swabbed a sample of 20 cars and homes and found that in the entire sample car seats contain more dangerous species of bacterial and fungal bodies. The footwell area in the cars found the grubbiest part with more than thousand germs per square centimetre.
This study was not limited to those 20 cars and 20 homes because the support from Continental Tyres helped the researchers to make it valid. Supporters from Continental Tyres surveyed more than 2000 regularly drive-in cars and found that half of them were actively jumbled with mess. Almost 2 in every ten drivers admitted having or nearly missed an accident due to jumbled car conditions.
Almost two third drivers were not aware of the health risks associated with mucky and polluted car seats and interiors. More than 20% drivers admitting that they do not remember the time when they last cleaned up their car interior and 20% admitting that they cleaned up their car interior and seats once every year. 15% admitted that their garages might clean up the interior when they last visit them.
Mark Griffiths is a safety expert at Continental Tyres and actively participated in the survey, said; "Clutter and germs can present a real hazard. For example, a can or bottle rolling under a brake pedal would be very serious." But according to the story and circumstances, kids are more important and they are actively under threat from dangerous bacteria so it is very important to seriously address the problem to save the kids.