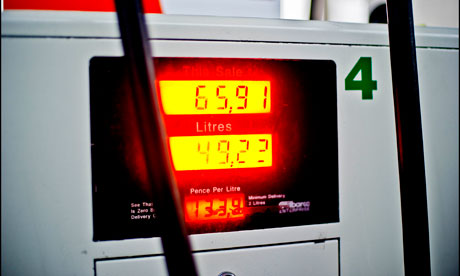 17

Mar

14
Study shows that tax makes up 59 per cent of diesel and 61 per cent of petrol prices in the UK
The cost of fuel in Britain contains the highest proportion of tax in the EU, with two thirds of it heading to Government's treasure box, according to new RAC Foundation Figures. The UK stands at number one for diesel with 59% going to the treasury in fuel duty and VAT whereas in diesel the tax accounts for 61 per cent of UK petrol prices, second only behind Sweden.
Bulgaria has 45% tax on petrol which is lowest in the EU, while Luxembourg has the lowest diesel tax rate, at 41%. The figures also reveal that the UK has one of the highest average pump prices in the EU, too, with diesel currently costing 137p a litre and petrol 130p a litre. This high ranking comes at a time when petrol and diesel prices in the UK are at their lowest since February 2011 and July 2012 respectively.
The RAC Foundation elaborated on its findings that if tax was discounted from UK prices, they will be the fifth cheapest diesel and second cheapest petrol in the EU. RAC Foundation director Prof Stephen Glaister said: "The oil companies and retailers are often blamed for soaring pump prices, but these figures reveal that's not the whole picture."
He wants Chancellor George Osborne to announce a fuel duty cut rather than just another freeze in his Budget speech on 19 March. Prof Glaister said that rising prices mean 800,000 of the poorest car-owning households in the UK are spending a third of their disposable income on owning and running a car. "Over the past three years, fuel duty has been consistently frozen, yet this has done little to change the fact the UK tops the EU tables," Prof Glaister added.
Highest diesel tax percentages (EU)
Country
Price Per Litre
Tax
1 UK

2 Sweden

3 Italy

4 Ireland

5 France

137p

124p

139p

121p

108p

59%

56%

55%

52%

50%
Highest petrol tax percentages (EU)
Country
Price Per Litre
Tax
1 Sweden

2 UK

3 Netherlands

4 Greece

5 Italy

124p

130p

145p

136p

145p

62%

61%

61%

60%

59%