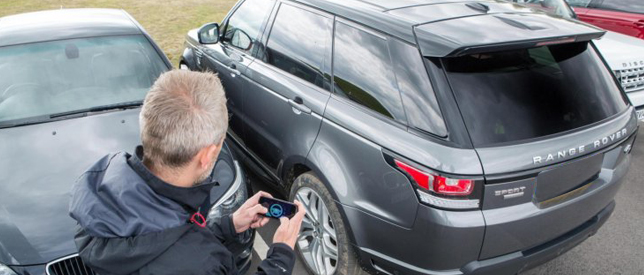 18

Jun

15
Land Rover app has eliminated the need of driver to be in the vehicle to drive
As autonomous cars are becoming popular day-by-day, this popularity has urged many to come up with some kind of app to control them through mobile.Thus, Land Rover also started working on an app that would help drivers to safely navigate out of hard-to-manoeuvre situations.
Now you don't need to worry about tight car parking spaces, just get out of the car and park it autonomously.
The most interesting part is that you will be able to get out of the car and walk alongside it while navigating.
For better control of steering, brakes and throttle, the company has put four miles per hour limit to speed. For most of the drivers, parallel parking is such a nightmare but let us assure you, you'll be really excited to use this app.
Some might fear that the vehicle would run away when autonomously controlled or totally lose the control. Land Rover has taken care of this fear and has designed the app in such a way that it will only work when the driver with smart key is within ten metres of the vehicle.
In case if the driver moves out of range and the sensors don't detect the smart key, or the driver gets too close, the vehicle will be stopped automatically.
Awesome, isn't it? Now don't just reach for the app store yet. According to Land Rover, this wondrous creation is still a prototype and a lot of work still needs to be done before final launch.
Don't lose your heart just yet, at least we know that soon we'll be having such a wonderful app that would make driving and parking a lot easier and safer.