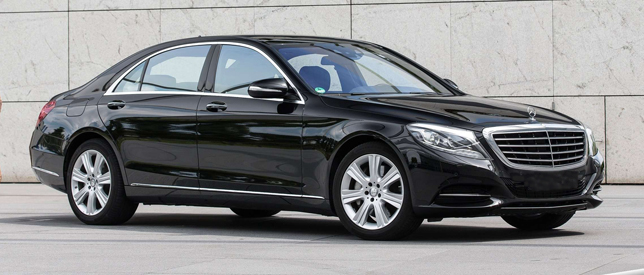 2

Jun

15
PowerXtra B50 is a petrol-electric hybrid, so powerful that it is called a rocket
Germany is best known for its marvellous vehicles and almost all of them have gained a reputation for being a luxury brand. But when it comes to the tuners, especially of Mercedes-Benz, then Brabus doesn't need any introduction. It has recently unveiled another marvel, the PowerXtra B50 Hybrid, based on Mercedes-Benz S500 plug-in hybrid saloon. The already potent engine has received a comprehensive list of upgrades which has made it even monstrous.
How It Is Accomplished?
Thanks to a tweaked turbocharger, it now offers a lot more boost and the re-mapped ECU offers modified ignition and fuel injection. The 3.0-litre V6 engine of Mercedes-Benz S500 produces 385 horsepower and 405 lb-ft. Now this beautiful beast has an increased power of 500 bhp and the torque of 656 lb-ft. B50 is capable of reaching 62 mph in just 4.9 seconds from a stand still. It is 0.3 seconds faster from original S500 engine, reaching a top speed of 155 mph which has been electronically put to limit. The effect of this increased power on gas mileage has not been disclosed by the company.
Has The Transmission Been Worked On?
No, the transmission has not been worked on separately, it's the same as in S500. The engine is not the only thing carried over without modifications, the driving modes also haven't got any changes. These driving modes are; Hybrid, E-mode, E- save and Charger.
How to get this update?
Getting this remarkable update on your car is pretty simple, all you need to do is shell out extra pounds and get yourself nice four tail pipes, stainless steel exhaust system, completely custom-designed. For the S500, an aerodynamic body kit has been specially designed by Brabus. The front bumper is also redesigned to host air vents and Brabus-badged splitter, the rear fascia gets a brand new air diffuser and the trunk-mounted spoiler.