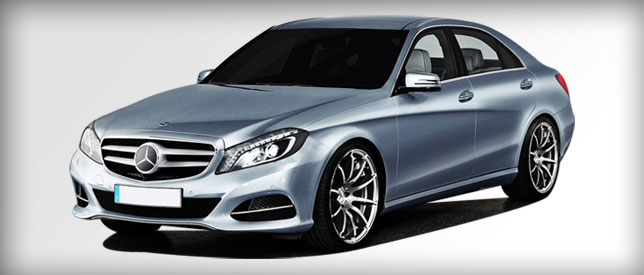 17

Dec

13
Mercedes reveals new C-Class
The all-new Mercedes C-Class 2014 has been unleashed. This is the fifth generation model and marks a giant leap forward for the brand. The new C-Class is not just a classy saloon; it is going to be the most efficient, refined and dynamic model in its class. It is no wonder that the new C-Class is hotly anticipated as a rival to the new BMW 3 Series. The new C-Class is developed on the new modular rear-drive chassis architecture (MRA) that will be used in every large Mercedes for the next five years. This new chassis will have the ability to hold hybrid and electric power, four-wheel drive and a wide range of different shapes and sizes. The latest C-Class resembles the new S-Class, with a smoother look than the current model. It has pulled back LED headlights.
The new Mercedes C-Class Coupe and Cabriolet will most likely be launched in 2015, with a high-performance AMG model. The AMG version will get an excellent 4.0-litre twin turbo V8 engine which will take it from 0-62 mph in about 4 seconds. Mercedes have made huge leaps in terms of interior with improved quality and equipment. It boasts the same state of the art technology as the S-Class which made it the class leader.  The crystal-clear digital TFT screens feature pin-sharp colour graphics, and the clickable touchpad control is the kind of new technology that'll soon be the industry standard.
The boot is also bigger than before, matching the BMW 3 Series with a capacity of 480 litres. Oversized full LED headlights dominate the aggressive new front end, and will be standard on all UK cars. Mercedes claims to have cut fuel consumption by 20 per cent. This means the 168bhp saloon, which can cover 0-62mph in 8.1 seconds, also emits 103g/km of CO2 – easily beating BMW's most efficient 320d EfficientDynamics. After launching  the new C-Class in March, Mercedes will reveal a much wider selection of engines, with an even cleaner 1.6-litre diesel sourced from Renault used to bring headline CO2 figures well below the 100g/km barrier.