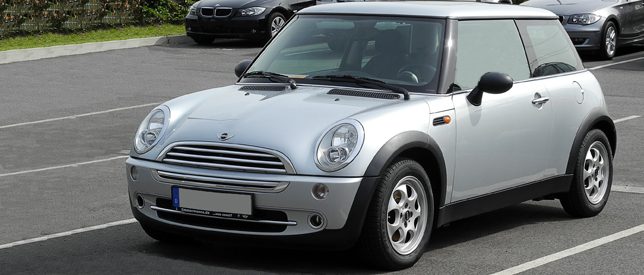 7

Jul

20
Mini One with less powered 1.6-litre engine produces reasonable 98hp though the same engine
Mini One is considered the best car for daily commuting due to smaller size and fuel-efficient engine. Mini second-hand engines are rightly in demand keeping in view the superb characteristics for routine daily travelling without getting worried about the parking issue. Apart from these irresistible qualities you also admire the interior quality and plenty of present-day technology.
Nothing is really missed in this small package except cabin space. Mini One with less powered 1.6-litre engine produces reasonable 98hp though the same engine with the greater muscle of 122hp is used for Cooper. A new model of the car has made previous models of the same vehicle Mini Zero as the latest model is faster and quite close to Cooper performance.
Styling is not ideal though it can be overall exterior is quite acceptable. The price difference of the car also lets you select this car over other options under the badge of Mini. In fact, you can expect these cars to perform in an excellent manner as BMW is the parent company which is highly trusted all over the world.
There are many models available like one with five doors and other named as Super logger but three-door body style is still there. A new Mini has also been added and it is the new has level Mini One. This car has 1.2-liter turbo three-cylinder engine and delivers 101hp, bit more than the previous model. In fact, engineers have tried to give it a sporty touch.
Acceleration of the car has also improved
This three-cylinder engine of the car is really good as its deep sound has a sporty feel and the cabin remains free of vibration usually associated with these engines. Thus BMW has made it a very useful motor for this small car. Reconditioned Mini One engines are another handy facility to the buyers of second-hand engines as they can change their unit under hoods with a low-cost trustworthy unit.
These engines are built carefully so that all their problems can be removed. Unless you shift the car in inappropriate gear it keeps behaving with the desired refinement. Acceleration of the car has also improved in the new model so you experience a smooth rise in speed. New Mini One reaches a speed mark of 62mph just under 10 seconds which was earlier 10.5 seconds.
I feel it is much better than figures denote so you will feel the difference in real-time. Fuel economy figure is 61.4mpg with per kilometre carbon emission is 108g. These stats show considerable improvement of 10mpg and 20g/km emission so you find strong reasons to go for a new model of the car than persisting to the previous versions.
It will also save your money, you pay as road tax. Standard wheels of 15inch are not appealing so you need to pay extra to have 16inch wheels. In fact upgrade in wheels makes it more stylish and it is demand from usual buyers of cars of this segment.
Every desired feature of a car will cost
It is not hard to find Mini engines for sale as you can find them online and ask for their availability on the phone call too. Dealers selling these units also offer the facility of fitting and their technicians are quite capable of doing this job. If you want Mini One other than in white colour, then you need to pay for it.
Every desired feature of a car will cost you extra and one can keep doing so till their pockets allow them. Standard interior quality is excellent and you can enhance it further by selecting models with higher specs. Touches of white stuff in interior and multifunction sports steering though cost you additional money but add required features to your car.
The standard kit gives you air conditioner, DAB radio, Keyless entry and connectivity through Bluetooth. These features meet the basic needs of modern buyers. Driver's seat is to let you have a good position to hold steering but handling may raise eyebrows of many because other models of Mini do better on this front.
Still, it performs with characteristic attributed to this vehicle when you take instant turn-in. At most times the car behaves in an identical manner as other Minis do so you will be happy with your Mini One.
It also saves good money to you
Rear seats are not for adults as they have to squeeze themselves and boot space is just 211 litres but what else one should expect from a car called Mini. Comfort has been made better in the model so you feel good even road is not ideally even.
The only issue identified in this review is handling and if you can overlook it then this car can easily be preferred over another vehicle under the same badge. It also saves good money to you and other areas of performance have been improved in the new model too. The money you save by purchasing this car can be spent to make it more stylish and better to ride on.
These exquisitely built small cars are to give premium choice to the buyers of this segment. At the same time, it pushes other companies to improve their cars for better competition.