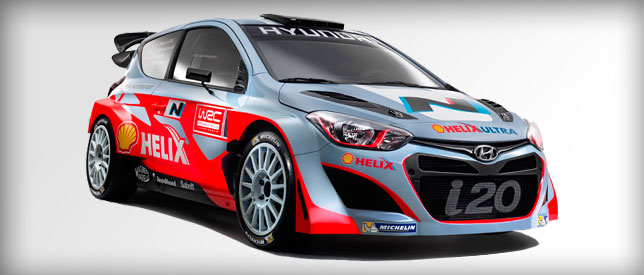 11

Dec

13
Hyundai has unveiled a new performance brand known as the 'N' brand
'N' is taken from the city called Namyang, which houses Hyundai's Korean R&D centre. It is where its motorsport life began. The 'N' brand will be used on a range of future high-performance road cars. Hyundai has also opened a brand new motor-sport facility in Germany where it will develop its new road cars as well as the new i20 WRC rally team.
Hyundai will try to make road cars and race cars in one version of 'N' based vehicle. Hence the new car is highly likely to be based on the i20. WRC team principal, Michel Nandan, said "From what I know, N will start with not really an extreme version, but in the future, we can do even more extreme models." Some experts are saying that Hyundai's 'N' brand is a direct rival to Lexus 'F' brand. The new Hyundai N brand is part of the firm's strategy to have more of an emotional link with its customers.
Hyundai is competing with the Ford Fiesta ST with a quicker version of i20. It will use a 1.6 litre turbo Hyundai petrol engine, to accentuate the link between the race and road car. It's not clear that the 'N' models will be available in huge numbers or in limited numbers like the special Citroen DS3 models. The 'N' range is going to put its focus on European market where Hyundai wants to enhance its brand image. The company has a motivated growth plan to boost up its European market share from 3.5 per cent today, to five per cent by 2020. The plan, named Product Momentum 2017, will see 22 new launches within next four years.