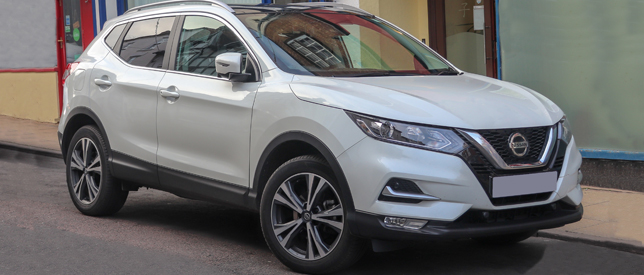 7

May

21
You can trust the qualities of this car
It is bold, new and aggressive to inspire buyers. Nissan Qashqai is built in the United Kingdom so British people are more excited about the already popular vehicle in the country. A comfortable SUV with great fuel economy has its appeal and low emission adds further attraction.
This reduces annual road tax as well so it is not only homemade preference but so many good qualities too to keep it popular. Some interior issues may be reported but one can ignore so many advantages of the new Qashqai.
It was the first one to create a new class of vehicles and many others followed later. The vehicle with its excellent qualities remains the top choice but now rivals have outperformed it on different fronts. The second generation of the vehicle was launched in 2013 and since then rivals also competing with it.
Qashqai has received an upgrade to stay a competitive choice for buyers. Reconditioned Nissan Qashqai engine has strong pulling power and available at a low price. It is smarter and practical than ever before but still not as good as some rivals. Since the launch of the vehicle, it has been praised highly for bringing about changes to vehicle style and performance.
Exterior has been made more gripping. Grill and LED headlamps further add to modern body design appeal. With sharp sideways body lines, you can guess about quick acceleration. Bigger twenty inches wheels further enhance the strong feel of a new model of Qashqai. The rear side of the vehicle has not changed so once you familiar with the crossover can easily identify it.
This progress was necessary to keep the vehicle in quest
The Interior of Qashqai has been good but rivals have raised the bar higher so now you may feel it less competitive. The new model has made great advancement in this regard so leather upholstery and contrast colour finishing will be praised. A nice aura has been created with the use of fine quality leather.
A separate digital instrument display of 12 inches is paired with 9 inches infotainment screen so the interior has got a more lavish feel and tech features. This progress was necessary to keep the vehicle in quest of top ranking. Excellent appearance and cabin changes have made Qashqai once again one of the top choices.
Front seats are always more focused so now the occupants can enjoy a massage treatment in the top model of Nissan Qashqai. The rear row of seats offers good relaxed travelling space and boot area has been enlarged to cater more bags. Big doors get wide open to offer the easy movement of passengers getting in and out.
Two petrol units have been offered and one more powerful hybrid is also present for strong pulling. The two petrol units produce 138hp and 156hp respectively. Nisan Qashqai remanufactured engine is built once again and every part of the engine works perfectly. The manual gearbox of six gears and front wheels drive is standard but auto speed transmissions can be paired with a more powerful petrol unit.
Engines line-up has no diesel unit option so buyers have to select from the three petrol engines. Nissan has always been good to offer safety features for the buyers and this vehicle is also equipped with the same. A system to reduce or increase speed while cruising keeps you fresh on a long drive.
Boot area of 479 litres
The total output of the hybrid model of Qashqai is 187 hp and for a crossover, you find it befitting to accelerate and overtake. To avoid collision there are different driver aides like auto emergency braking. Parking has also been made easier with this braking feature.
The price of the vehicle not high and when buyers look at the features, they find it quite affordable. Boot area of 479 litres is very appropriate and you can increase it to almost 1600 litres by sacrificing the second row of seats. This kind of practicality keeps buyers loyal to the vehicle. Second-row occupants find it more spacious so they will enjoy the upgrade more.
More legroom and increased boot area both reveals extended dimensions of the vehicle. The premium model of Qashqai offers you a glass roof and such an upscale touch is loved by buyers. Nissan Qashqai replacement engines are used to keep your Qashqai running on roads.
All models of the vehicle offer enough space, either headroom or legroom. Cabin practicality is judged by the availability of storage spaces and this vehicle offers you plenty of them. Cup holders, door pockets and beneath the centre armrest you get space for different items.
Nine inches touch screen
You get plenty of exterior paint options so you can select any of four without paying extra and all the rest costs you significantly. You get plenty of options total of fourteen and five of them two-tone metallic. The buyers with deeper pockets can select any of the exterior options and the more costly are rare.
We all know Qashqai has improved a lot and interior finishing quality has also been improved. The use of high-quality material and technology features enhance the cabin upscale feel. The dashboard has got fine leather touches and plastic use for the interior also not rough. Nine inches touch screen to use infotainment features is placed on the dashboard. Everything has been excellent, graphics and functioning too. Some buttons still have been placed at bottom of the screen to make touch screen navigation easier. DAB radio is also there with a Bluetooth connectivity option and Wi-Fi hotspot.