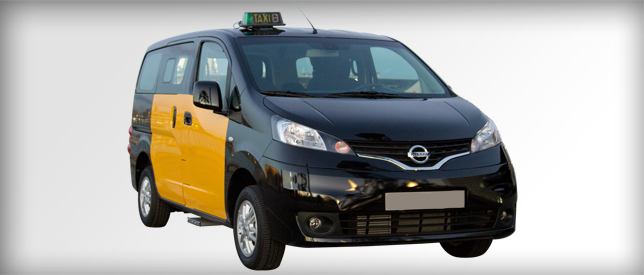 7

Jan

14
Nissan is aiming to plan an attack on the London black cab market with a new purpose-built model based on its NV200 platform.
The new Nissan 'Taxi for London' asserts its advantages over the conventional TX4 London cab which include lower running costs and reliability. Nissan maintains that these advantages come from a global mainstream vehicle rather than a low-production custom made vehicle.
London is not the first city to get this NV200 Taxi as New York, Tokyo and Barcelona will also get these new taxis. The 'Taxi for London' will be equipped with a 1.6 litre petrol engine and will go on sale in December 2014. This Taxi has been designed by Nissan's London design studio in Paddington and it will have its final assembly in the UK.
The new design is inspired from the traditional black cab, including in its chrome-heavy front grille and round headlamps as well as Nissan Juke but there is no Nissan badge on the front. The idiosyncratic flared front wings have to accommodate the wider track of a new front suspension system, which is unique to the London version of this Nissan. This was designed to meet the TfL 7.6m taxi turning circle regulations. The raised ride height also allows the car to offer the minimum 10in ground clearance requirement. It has LED taxi light, running boards and twin, wider, sliding back doors to give easy wheelchair access. Londoners will get a good view of the capital as it has panoramic glass roof.
The new 'Taxi for London' comes equipped with a 1.6 litre petrol engine giving 113bhp, 117lb ft of torque mated to a CVT gearbox. It will give up to 40mpg and its real world economy is going to be much better than today's TX4 diesel cab, as the TX4 weighs nearly two tones. An electric version for the NV200 Taxi for London will be launched in 2015. It will deploy much of the battery and EV technology from the Leaf hatchback. There are around 20,000 black cabs on London's roads, but soon there will be lesser of them as upcoming emission targets will bring the numbers down. It will be competitively against the existing LT1 TX4, starting at an estimated £30,000.