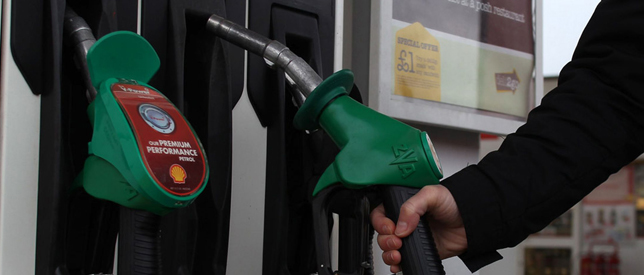 24

Feb

14
Petrol price gap between rural and urban areas closes
Rural areas set to save up to £2 at tank
Yorkshire and Humberside the cheapest for petrol
East Midlands cheapest for diesel
The AA has just issued its February fuel report which shows that drivers in rural spots, who were previously not benefiting from the competitive price war seen in urban areas, could now save up to £2 at tank. What this means is that the postcode lottery of fuel pump prices looks set to end as the gap between the cost of petrol on rural and town centre forecourts closes. This is also due to the fall of price from 5p a litre to 2p a litre in places.
The rural dip has played its part in a nationwide fuel price drop of 0.83p a litre from 130.46p in mid January to 129.63 now. The current prices are th0-e lowest since February 2011. Average diesel prices have fallen even further, down 1.22p a litre from 138.24p a month ago to 137.02p in mid February, the lowest since July 2012.
The AA report explains that strong showing of pound against the dollar is the main reason for the lower prices of fuel. Motorists in Yorkshire and Humberside are currently enjoying the cheapest fuel at 129.2 a litre with Northern Ireland the most expensive and the only area with prices still averaging 130p a litre. For diesel, Scotland continues to suffer the highest average price at 137.6p a litre while the East Midlands is the best value at 137p a litre.
AA president Edmund King said: "Across whole towns, for months if not years, drivers and businesses have been charged 4p to 6p a litre more for petrol compared to what retailers charged for the same fuel in neighbouring towns. It was called 'local price-matching' and it was supposed to be consumer-friendly.
"Drivers in those towns don't know whether to rejoice or get very angry that, would you believe it, supermarkets and other fuel markets can actually trade at 2p to 3p a litre above prices in cheaper areas. The change confirms the extent of the rip-off and what was, in effect, a fuel retailers' toll for motorists coming on to their forecourts.
"Competition authorities need to consider a trigger whereby, if the majority of supermarkets and other retailers in a small town charge the same price which is 4p or more higher than in a neighbouring town, that is flagged up to the official watchdog who then asks retailers why this is happening. It is time for pump prices in small rural and coastal towns to be put to 'reset'." The latest statistics released by the Department for Transport show that while motorway traffic is up 2.9% compared to 2007, activity on other roads remains lower.