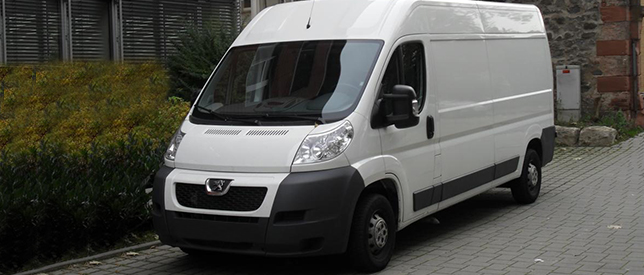 24

Sep

19
It is not hard for Peugeot Boxer to compete its rivals by practicality
Whenever it comes to a low-cost reliable commercial van the name pops up in mind immediately is none other than Peugeot Boxer. By its powerful engine, safety and security, easy handling abilities, it is one of the most relying and loveable rides for both personal and commercial usage.
We are not living in old times where you need four tyres and a plank to tow things from place to another place, it is the era of technology and competition. So where technology takes a man on the moon and other planets there it advanced automotive industry as well.
With the three-body heights and four body lengths Boxer giving a tough time to its all rivals like Ford Transit, Renault Master and Vauxhall Movano. Though Peugeot boxer is a reliable van but in the bad time, you don't know what is about to happen, so if unfortunately, you feel that your Boxer is not performing well probably it is time to change its engine.
Peugeot Boxer engines are easily available to all authorized dealers. While you cannot ignore the cost-saving option of used Peugeot Boxer engines as well. Used Peugeot Boxer engines doesn't mean useless, rusty and rotten but these engines comes from all those vans to some extent who completed their life span and retire from running on roads because of accidents and issues same like that.
Peugeot Boxer engines suppliers will guide you, even more, when you want to buy one of these efficient engines.
Peugeot Boxer engines and gearboxes
Everyone wants the best and reliable vehicle which puts a lot of pressure on the manufacturer's shoulders. Peugeot Boxer engines offers two trims of engine. The old one is 2.2-litre diesel engine while the new one is 2.0-litre diesel engine with the 158g/km emission of carbon dioxide and economy of 47.1 mpg.
All models of Boxers offers a front-wheel six-speed manual gearbox. Unfortunately, Peugeot Boxer does not provide automatic transmission system in any model. Normal Peugeot Boxer comes with the steel partition between the cabin and its load space. Gridlocks are fitted as standard as well, and on the off chance that you select the Professional trim level, alarm is included in package.
Go for a long-wheelbase L3 model and economy changes between 44.1-47.1mpg relying upon your decision of a 2.0-litre power plant. The technology of stop-start which is accessible on the 130bhp models is of most advantage in an inner-city setting and lessens the CO2 outflows to simply 159g/km.
Space in Peugeot Boxer
The front seats are roomy and have extra space, with two huge glove boxes, big bins at doors and extra room under the seats and over the windscreen. A double passenger seat is usual, not like others who charge extra for the third front seat. Peugeot adds an appealing unit with standard Bluetooth and USB ports and heated mirrors. Professional trim along with cruise control, sat-nav, five-inch color screen and air conditioning is nothing less than a perfect van.
Reliability is actually what for which Peugeot is known across the world and when it comes to the Boxer, Peugeot don't need to advertise it as huge number of Boxers running on roads tells the whole story of trust and consistency. With the superb mileage, top-notch driving, classy safety features Peugeot Boxer is one of the most preferred van for personal and commercial usage.
How safe and secure Peugeot Boxer is?
The Boxer has been around for some time now and gives off the impression of being trustworthy, with no specific flaws stated. The new diesel engine makes a good repute in market while in the most recent facelifted vans various highlights have been updated to improve stability including a body structure and new mechanism for load bay door. The updated van was driven more than 2.5 million miles in testing procedure.
Electronic Stability Control (ESC) with Hill Start Assist is standard gear on the most recent Boxer, alongside with the braking system of ABS with Emergency Brake Assist. There are driver's airbag included as standard as well however you'll need to investigate the alternatives list for the passenger and window airbags.