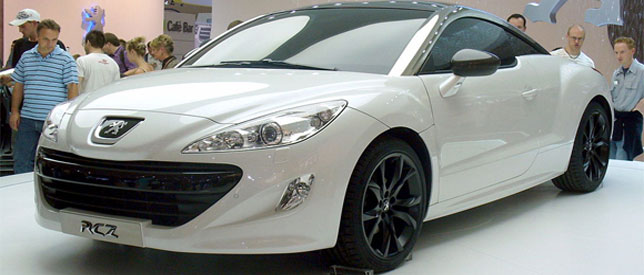 10

Jul

17
Excellent exterior of RCZ along with practical interior offers its best
Striking Peugeot RCZ is a stylish vehicle, also offers fun to drive
RCZ by Peugeot is a good item on the market with good and stylish appearance along with well-balanced body structure. Fine exterior and the nice interior has a great match with each other. Interior is well inbuilt packed with standard features. Good and sleek exterior from front to tail lights offers a single look appearance. High roof of Peugeot RCZ is another feature that gives plenty of head room for its passengers and does its job as a counterweight of the body.
Interior is handy one with the good practical approach. Its boot is also good for storage, it offers 310-litres space to use.
Peugeot RCZ has enough power under its bonnet to compete for any world standard coupe
1.6-Litre petrol engine with 197bhp and 207lb/ft torque is capable of taking this odd looking and stylish car from 0-62m/h within 7.6 seconds along with the top speed of 146m/h. Speed is good but no extra burden on your pocket its fuel average is also very good. With 45m/g of fuel average and 155g/km of Co2 emissions, it performs well.
The second version of this 1.6-Litre petrol unit is outstanding in performance and shows its worth by taking just 5.7 seconds to reach from 0-62m/h along with the top speed of 155m/h. Fuel consumption is also good and reasonable with 45m/h with just 145g/km of Co2 emissions. Both engines are coupled with six-speed manual gearboxes and front-wheel drive as standard.
The New Peugeot RCZ is quite satisfied with one diesel engine. It is of 160bhp and 240lb/f torque. It is reasonable in performance with 8.4 seconds to get from 0-62m/h along with the top speed of 135m/h. Its fuel average is impressive with 55m/g along with 135g/km of CO2 emissions. With six-speed manual gearbox and front-wheel drive system this engine does very well and offers nice and smooth driving experience.
Basic equipment and features are great
Advanced ABS braking system gives perfect confidence, especially with the powerful petrol engine. Traction control, adaptive cruise control, steering wheel rake adjustment, Steering wheel reach adjustments, standard airbags, dual zone climate control, electric mirrors, electric windows, heated mirrors, fog lights, LED Head Lamps with daytime running lights, LED back lamps, parking sensors, ISOFIX children seat anchor points, Electric driver's and passenger's seat and remote locking along with Sat Nav. The infotainment system is reasonably good and responsive.
Safety and reliability is efficient
It is a fact car by Peugeot so safety standards are up to international ranks. With adaptive cruise and stability control, it gives a perfect ride and its Electronic Brake Force Distribution (EBFD) along with Emergency Braking Assistance (EBA), it offers perfect control over speed. Its low centre of gravity body structure is perfect in operation. Though it hasn't been tested by Euro NCAP Peugeot is quite satisfied with its performance on its end.
Some extra security features such as ultrasonic alarm and Immobiliser locking wheel bolts are really helpful. It is a reliable car, said by the officials. Its body style and weight give smooth and perfect ride. Its stability control system is extra efficient in operation and offers excellent stability while moving. Its reliability and durability are reasonable.