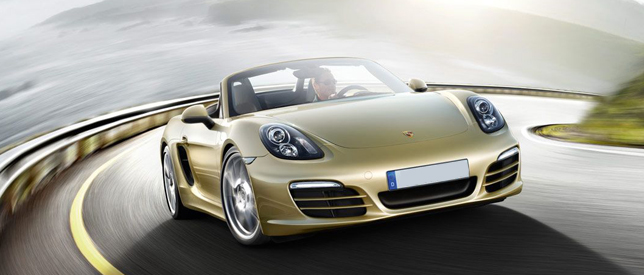 7

Jul

14
Porsche sets its sights on the Ferrari 458
Porsche is working on expanding its strong line-up with addition of four more cars. This new fleet will include a new eight-cylinder supercar targeting Ferrari 458 and a four cylinder turbocharged version of the Boxster. The new flagship model has been internally named as '988'. What it will look like is not clear yet but one things is for sure that it will take inspiration from the 918 hypercar when it comes to headlights.
The prototype is being tested with four turbos to give the power output of 600bhp which is more than the 562bhp of Ferrari 458 Italia and torque will be more than 400lb ft. Porsche is also developing a brand-new family of turbocharged and normally aspirated boxer engines, which will come in four, six and eight-cylinder formats.
The new hypercar will come with the option of both mechanical and combined hybrid/electric all-wheel drive, the latter using an electrically driven front axle similar to that of the 918 Spyder.
This new generation Porsche's eight-cylinder supercar is expected to go on sale in 2017, closely followed by replacements for the Boxster, Cayman and 911. The entry-level Boxster and Cayman are expected to have a 2.0-litre turbocharged flat four good for about 280bhp, with racing trims set to have up to 350bhp.
By 2019, Porsche plans to move its entire sports car family to the new architecture and next-gen engines. That's because of the wide variation of requirements for a family of cars that will stretch from a 280bhp four-cylinder entry-level model to a new range-topping model with about 600bhp.  As for the number of body styles, the platform is amazingly flexible.