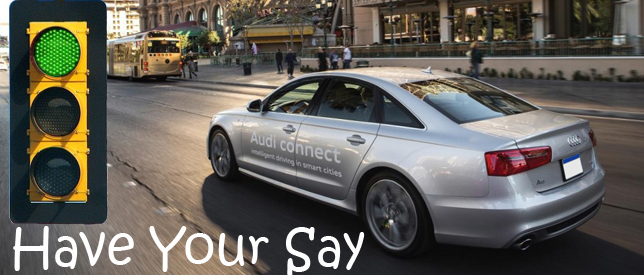 11

Mar

14
• New Audi Technology will make Red Lights a thing of the past
• Reduce emissions by 15% and will save 900 million litres of fuel
Audi has unveiled a new traffic light recognition system that can help drivers to drive through city streets without stopping at red lights. The system was fitted to the Audi A6 and was shown at the Consumer Electronics Show (CES) in Las Vegas last year.
Since the car can communicate with local traffic signals and is able to predict when lights will change, the car can help reduce CO2 emissions by up to 15 percent. Audi further added that the system could save 900 million litres of fuel, if deployed across Germany. This system work by linking the in-car Internet via Audi connect to the local traffic light network. This data is then processed and passed to the driver, showing the speed necessary to pass through an upcoming green light.
If the driver is already waiting at a red light, Audi connect will calculate and count down the time remaining until the next green light is scheduled to appear. The system is also linked up to the car's Start-Stop function and restarts the engine five seconds before the green light appears. That seems like an awful long time in a world where competitors have figured out ways to restart an engine in 0.35 seconds. Aside from the Sin City tests, Audi is running trials of the connected car in Verona, Italy and Berlin, Germany and new Audi's will be fitted with this system after necessary government legislation.