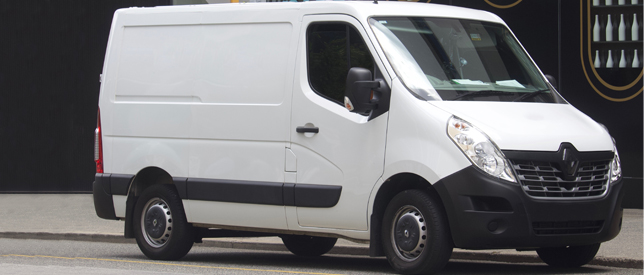 20

Jan

20
With many forms, this vehicle becomes fit for many uses
The market is rich with vans now and there are many brands out there that have given the buyer some very valuable and practical load carriers. Renault Master is one of such vans that are practical yet they have a sense of comfort and an amazing line up of powerful engines.
Renault Master engines are designed to give the ultimate performance this category needs. There is an environment protection goal the diesel engine vehicles have to face and this product has fulfilled every need in the best way. Some variants are available direct from the factory still there are options to customize; you do not have to get stuck with the hard and fast build.
The front nose of the car is interesting. There is a front shape change in the recent update and it has given a distinguished shape to it. The reason behind this shape is to give it a tougher look. You may notice it is more like a truck. The interior has also changed giving more tech and modern feel.
It has become smaller though. The options for the safety has been improved still not much are offered as standard even now. The number of variants has been reduced by the company in the effort to rule out those which do not sell well. It gives a more simplified choice for the customers.
Progressive engines
Every engine of this Renault has enough power to haul this vehicle. When loaded fully these give the van a whole lot of push to still give a comfortable ride. Even if the driver has to drive for a long route the comfort level will be there.
There is a 2.3-litre dCi engine ready with 5 outputs as present commonly throughout the areas where it is present. Let's start digging deep then. The first one is a 130hp engine having 330 Nm torque. The next one is a 135hp form with 360 Nm torque.
Moving forward there is a 145hp engine having 360 Nm torques the same as previous. Then a 150hp engine is offered to have 385 Nm torque. The last one is a 180hp engine with 400 Nm torque. There is also another one but that is not offered for UK users and it is a 165hp with 380 Nm.
There are some rear-wheel-drive engines while most of them are forward wheel drive engines. To make fuel saving more effective there is a standard stop/start function present to give a further boost. Reconditioned Renault Master engines are built with the same plan to give the same pleasing experience to the driver and owners.
There is plenty of low–down muscle
The positive thing is that whichever engine one chooses there is plenty of response, quickness and amazing hauling power in each. The low-end rev makes the vehicle fit for urban use where there are uneven surfaces and weather makes them more difficult.
Even if there is the load at the back the higher-powered engines will not feel fatigued. There is however the problem of output for the lower-powered forms. But there is a light steering at hands and with it, there is a very vast turning circle for the tires so that a curved road ahead does not create panic.
So there is some fun part also present and it keeps the driver happy. Apart from the fun part, these traits make the transport appear smaller. It aids the driver to control it in a better way and a relaxed environment. Renault supply and fit service aid a lot when you are in trouble as it extends the period you can have with this product.
Cabin facility and comfort
The cabin of this van is really good. Though it cannot match the luxury end as the Mercedes Sprinter Crafter do. Still, there are a lot of things that can make it no less than a fine choice. The seats are very comfortable for the driver as well as the passenger.
There is a good height driving position to give a good sight of the road ahead. There are also LED lights for the load area which is a good thing to aid sight in dark conditions. There is the screen on the dashboard as well as physical buttons to keep things simple.
A simple layout lets the driver concentrate on the more important path. There are also some storage spaces and cup holders to keep your hand-carry safely. You do not have to worry about any reliability issue as this car has a good repute for that area.
The side mirrors to aid the driver to get a good view of rear traffic. Apart from that, there is a technology installed to make things clear and safe.